All the windows of my heart I open to the day.
John Greenleaf Whittier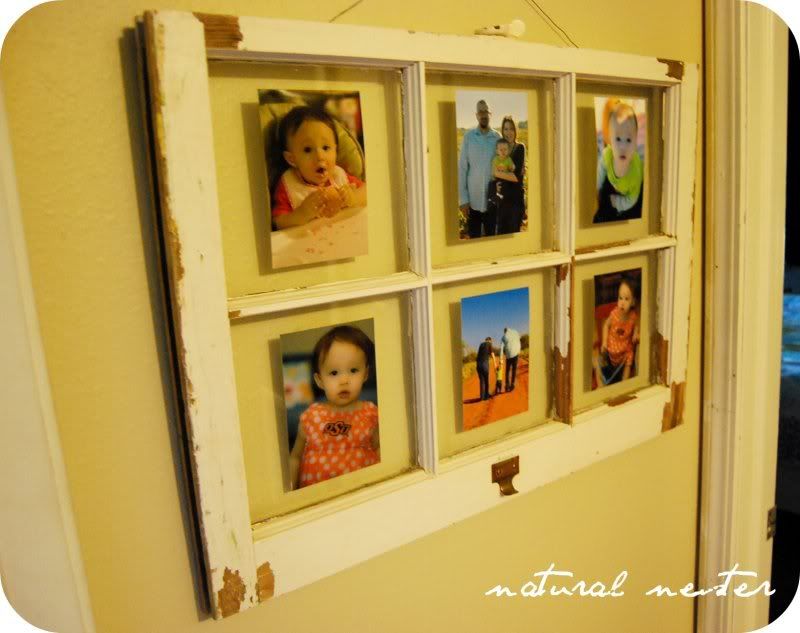 A dear friend was kind enough to offer me an old window she had sitting around her house and of course I snatched it up! I think my
love affair with old windows
is well confirmed. This one had the perfect amount of chippiness (is that a word? Spellcheck says no.) Anyway, I saw the size of the panes and inspiration struck!
I had my
photographer friend Michael
print out 6 of my favorite photos. After I got the photos from him, I added some glue dots (okay, like 20 per photo because they kept falling off*) to the backs and attached them to each pane. Easy peasy! When I get tired of the photos, it'll be a cinch to change them out. This is my kind of project...total cost came in at just $6 for printing the photos and now I have a creative photo display to brighten up our dreary hallway!
*I'm happy to report that after adding additional glue dots, the photos are behaving themselves and staying put!
Check out more great projects here!