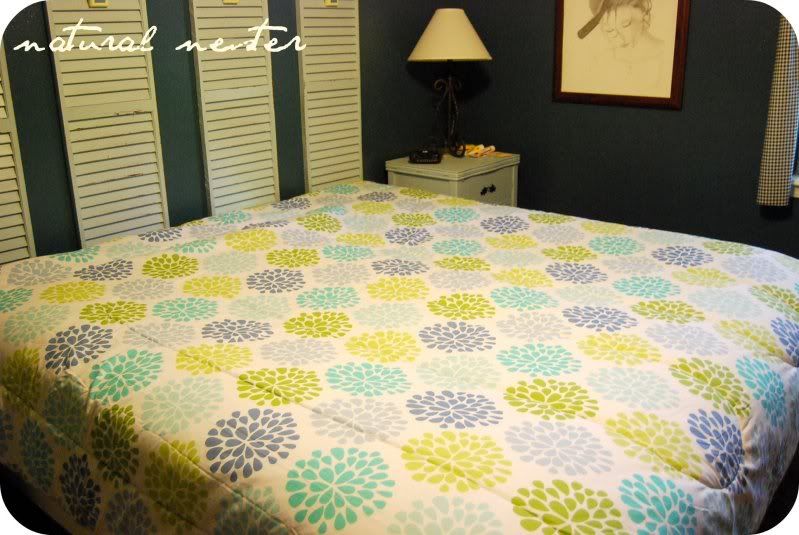 I never could find bedding for our master bedroom that I really liked...until a few weeks ago. While killing time between classes, I stopped into Target. That's always a bad idea because when I go in there, a Spirit of Spend comes all over me. I rebuke it, but alas, I am helpless to its power. (You're not buying that story? Yeah, neither does Sweet Hubby.) Anyway, I found a comforter that I really liked, but I wasn't ready to spend money on our bedroom so I ignored it. I figured by the time I had money it would be gone and I could go on hating ignoring that room.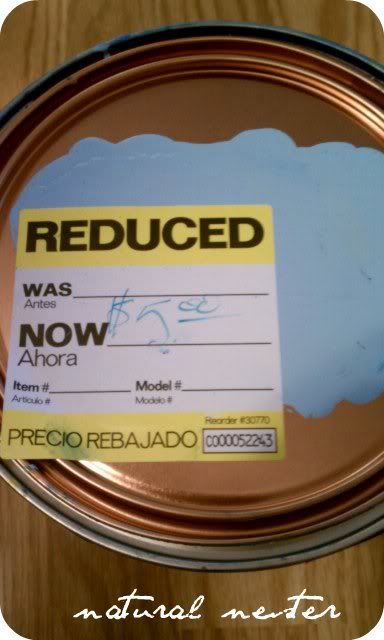 Fast forward to last week: I was walking through the home section when I spied my favorite thing: red clearance tags. Wait a minute, did I see a clearance tag on
my
comforter? Why yes, yes it was!! I assumed that all the king size sets would be gone, but no!!! I picked it up and looked at the tag and very nearly had a heart attack. $20.98!!!! No. Way. Can you believe it?
Let me tell ya, I love this comforter. It is so bright and cheerful that it just makes my heart sing. Okay, not really...
this
is what makes my heart sing. But I do enjoy having it in our room! And to sweeten the deal, I found a gallon of mis-tinted paint at Lowe's today to paint the room a lighter shade (the blue we have has always been too dark for me.) Yep, that's right...only $5!!! And this is Valspar Signature Colors, so it's normally at least $30 a gallon...that's a major savings!
In the end, I'll have a brand-spankin'-new bedroom for under $30. And as we say around these parts, you can't beat that with a stick!

So tell me...have you found any bargains lately?