Since we've been working on our kitchen (check out my remodel post
here
), I've been thinking a lot about how it functions and how it should be organized to make it flow better. My spice cabinet before the remodel was a disaster. I had to pull several things out before I could find what I was looking for and it cost me time and frustration.
When we got the kitchen usable again, I put the spices in the new pantry cabinet on a lazy Susan. But, I had the same problem as before...I couldn't find anything! I also had a too-big basket holding seasoning packets and my mixing bowl (???)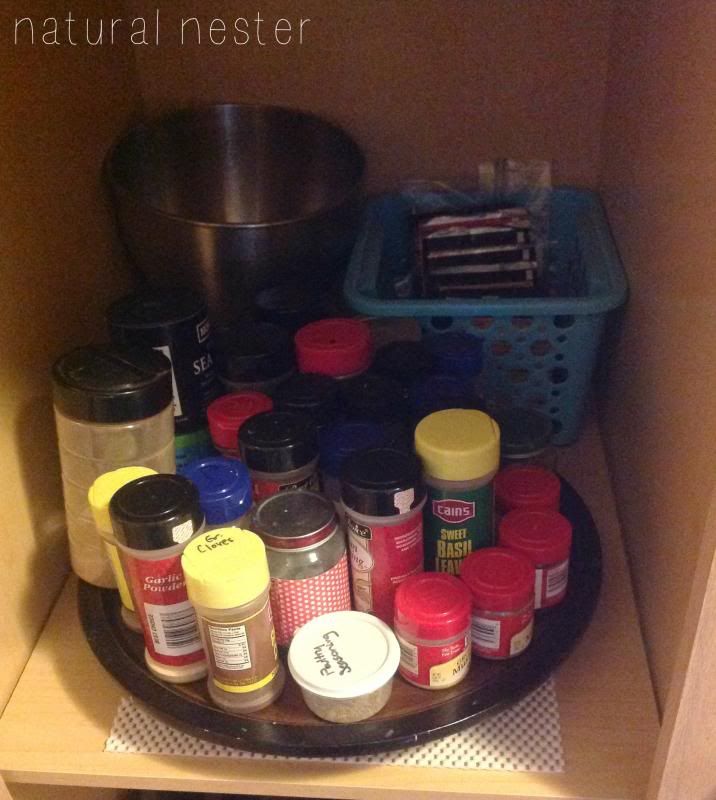 Step One was to use some self-adhesive hooks and baskets from the dollar store. I put them on the inside of the door and made sure the door would still close with them on there.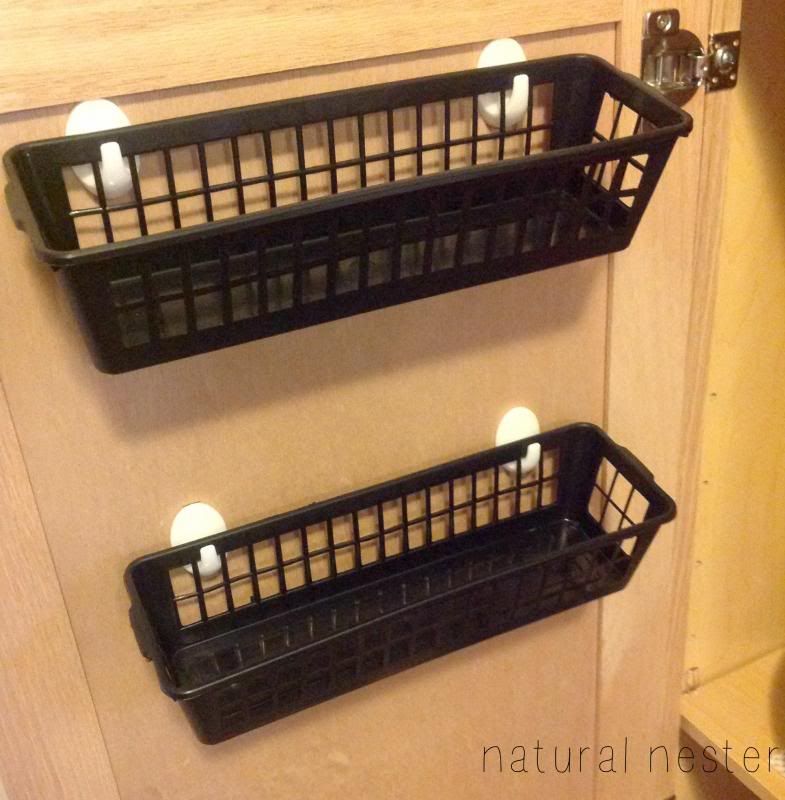 Problem: the baskets leaned forward too much and the packets threatened to fall out. This was an easy fix though...I just used a thick piece of foam core and some extra shelf paper to add a "bump" under the basket. Now the baskets stand up straight and you can't even see my solution, when they're full.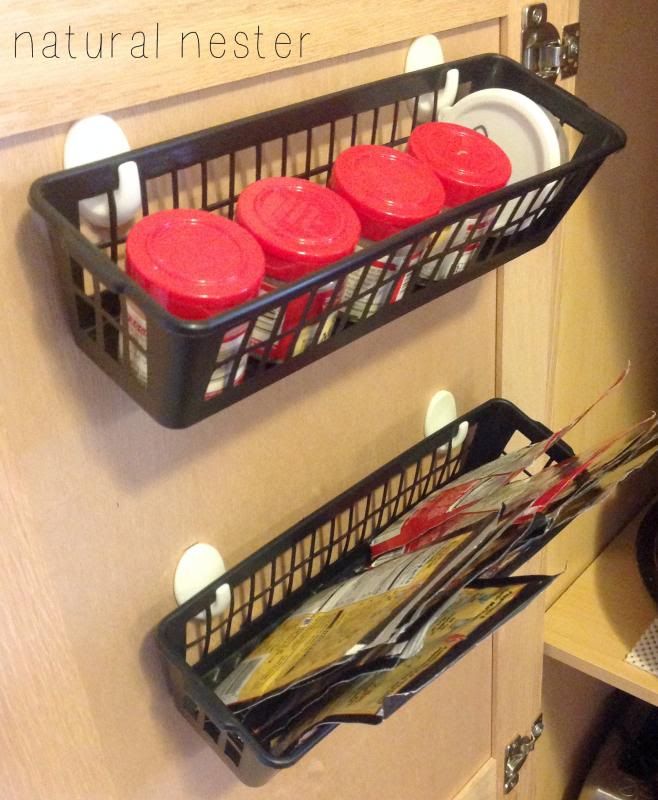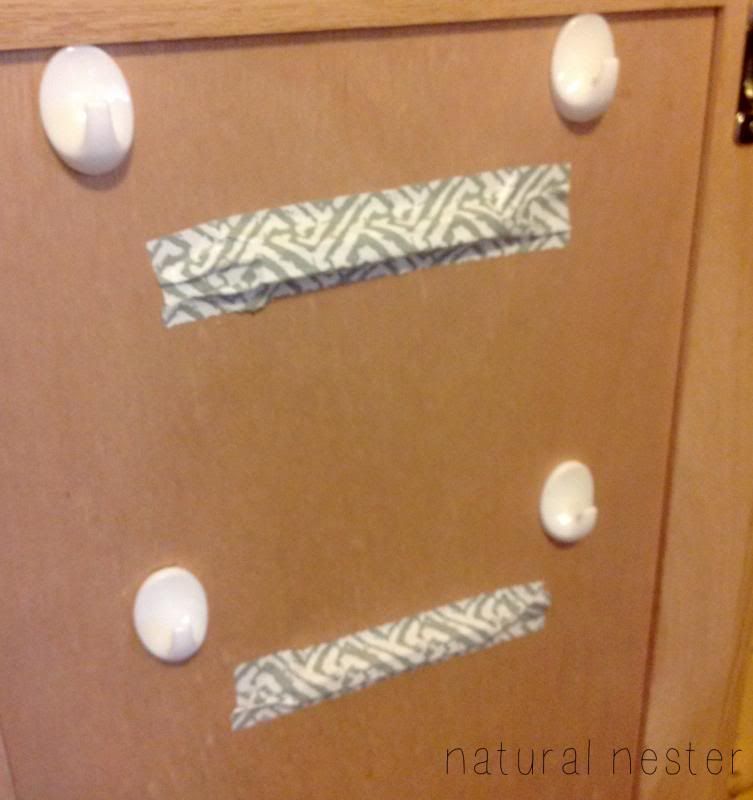 The next step was to organize the spices. I borrowed this idea from my Mom. I used blank round stickers (from a garage sale price sticker pack) and labeled the lid of each spice. Now I don't have to lift them up to see the name, I can find one at a glance! I put them all in a wooden basket (packaging from a Melissa & Doug food set!) lined with shelf paper.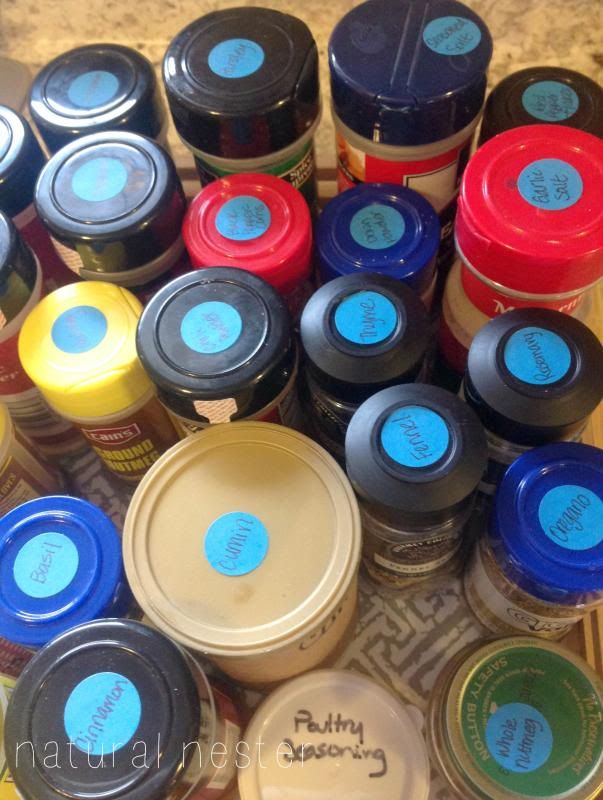 And the spice cupboard after...I used an empty box to create a riser in the back. Varying heights in a deep cabinet is necessary to make it useful! The white baskets are also from the dollar store. They hold baking powder, baking soda and cream of tartar (left basket) and extracts (right basket). Getting everything organized left plenty of room to add my cocoa powder, cornstarch, local honey and coconut oil.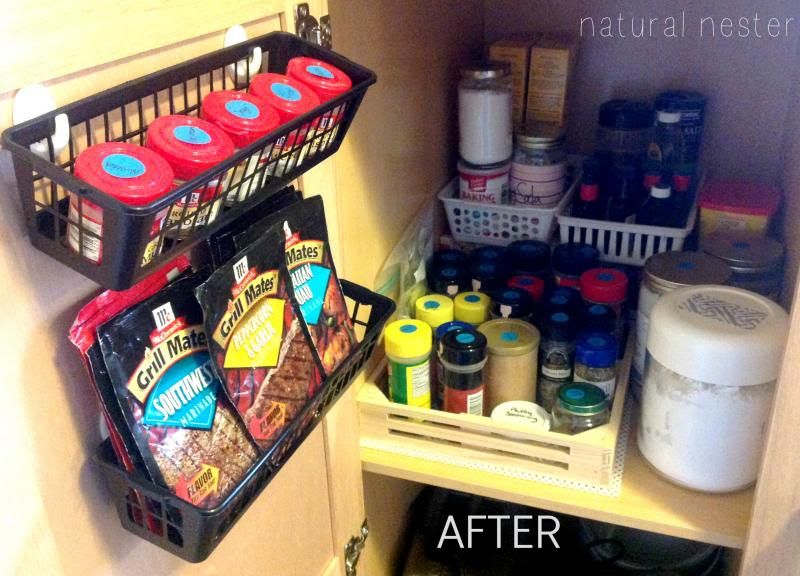 All told, this little organization venture cost me a little less than $3...the black and white baskets, hooks and shelf paper (used to line the wooden basket) were my only expenses! Organizing doesn't have to be expensive or time consuming!
Happy Nesting!