When we toured our home the first time, the dark stained cabinets made the galley kitchen feel like a cave. There was a back door at the left end of the kitchen and that other brown door lead to a tiny half bath (and went right on through to our master bedroom.) The layout was weird, but we liked the house overall and decided to take the plunge.
Before we even moved in, we painted the cabinets. That was November 2009 and they have been this way ever since. I liked it, but after 4 years of use, they were starting to chip a bit and I knew they'd need updated again. We planned to tackle a kitchen renovation in 2015.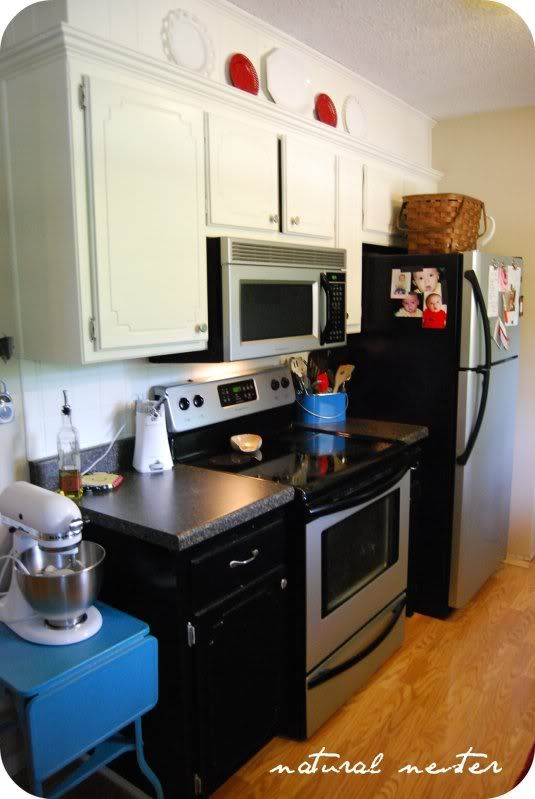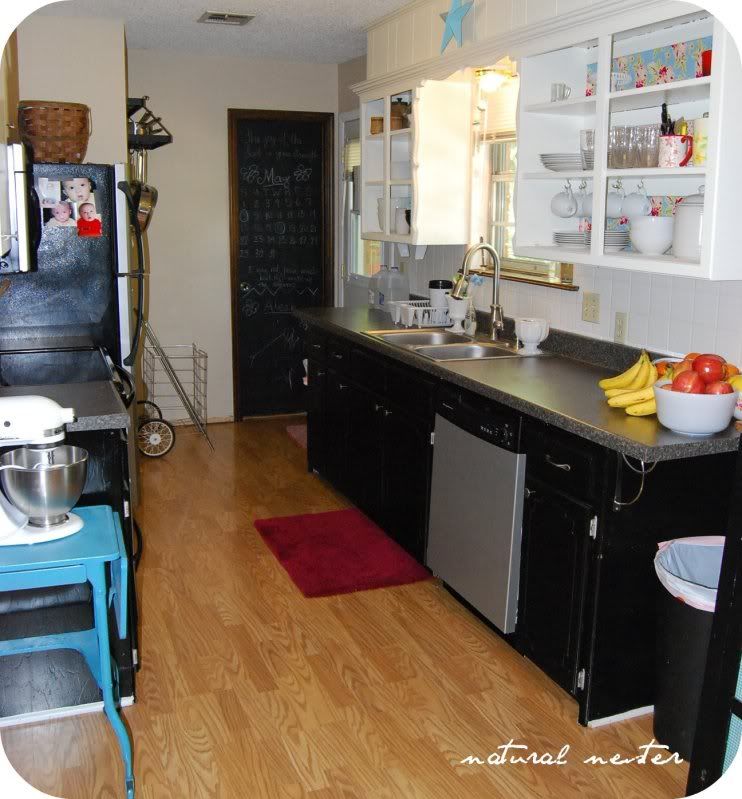 Then, the plot twist! The day after Christmas, Sweet Hubby discovered a leak under the sink and within 24 hours, I had NO kitchen. The hot water valve was leaking (for how long?? It was behind the wall, so we didn't know!) and had caused mold under the sink cabinet and into the adjoining cabinets. This might explain our chronic respiratory/sinus issues over the past few months. With help from my Dad and Brother (and limited help from me), Sweet Hubby closed in the awkward back door and added a wall. We're going to remodel the half bath and adding this wall will give us space to turn it into a full bath. Now we had a blank slate to start with.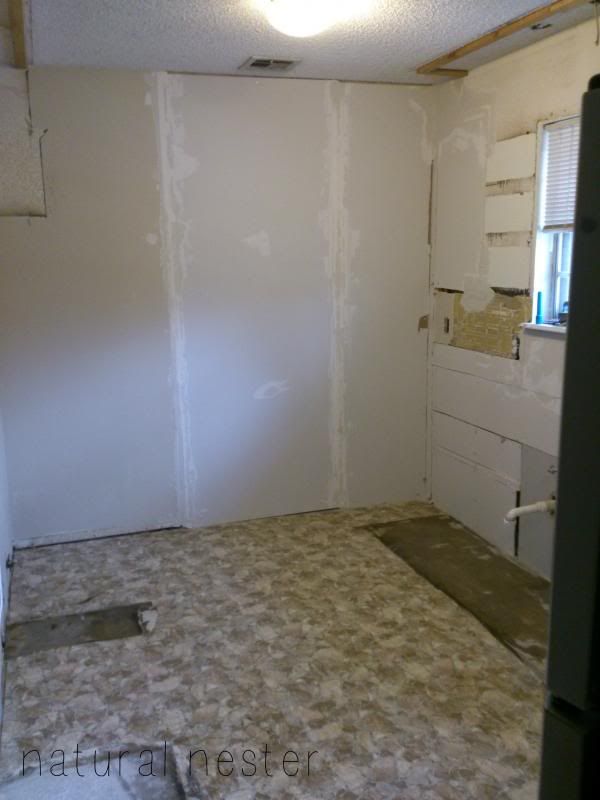 After eradicating the mold and fixing the leak (replaced plumbing), Sweet Hubby, Dad and Brother did everything listed in this pic below. The flooring is only in the kitchen because it's a vinyl product and we're going to see how it holds up to our use. If it works, we'll install it throughout our office/dining area. Our existing laminate is cracking, bubbling and looks terrible, so it will have to replaced anyway.
We added more cabinetry, including the pantry at the end. All the supplies came from Lowe's, including the unfinished cabinetry, vinyl plank flooring and laminate countertops.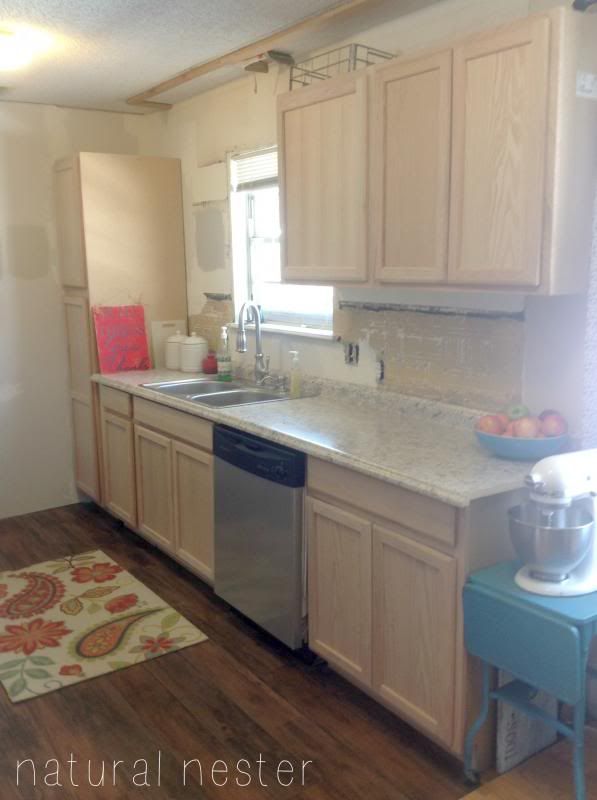 Obviously, there's still a lot to do, but Phase I (getting a functional kitchen) is complete. If you'll come back tomorrow, I'm sharing our plan for Phase II, along with inspiration pics for our finished product!