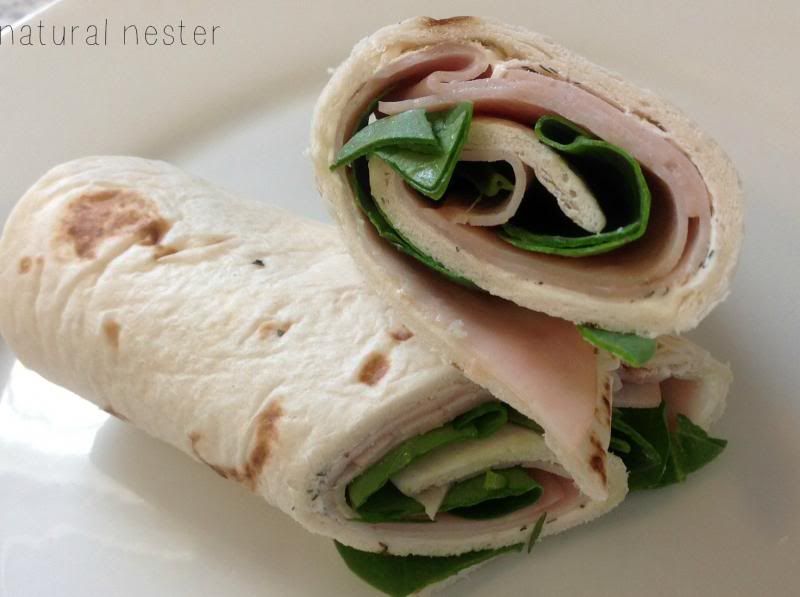 This is one of my favorite go-to lunch options. It's quick, easy and holds up well in a lunch box. This version happens to be my favorite because I usually have these ingredients in the house, but try it with a flavored wrap (from the bakery section of your grocery store), different varieties of cream cheese spreads (garlic & onion, etc.) or other spice combinations.
Spinach & Turkey Wraps
Flour tortilla
Spreadable cream cheese (I prefer the whipped variety)
Fresh cracked pepper
Dried dill weed
Spinach
Turkey deli slices
Spread your tortilla with a thin layer of cream cheese. Sprinkle with cracked pepper and dill weed. Layer with turkey slices and spinach. Roll up your wrap and enjoy!
Buon appetito!