My girls and I have been getting crafty, putting up some fun Valentine's Day decorations and having a blast! Just a regular picture frame with glass, I covered the cardboard backing (what goes behind the photo) with tissue paper and doilies several months ago. But I was ready for a fun change for the holiday so while the supplies were out, I fixed that baby up.
Before: Cute, but I was tired of it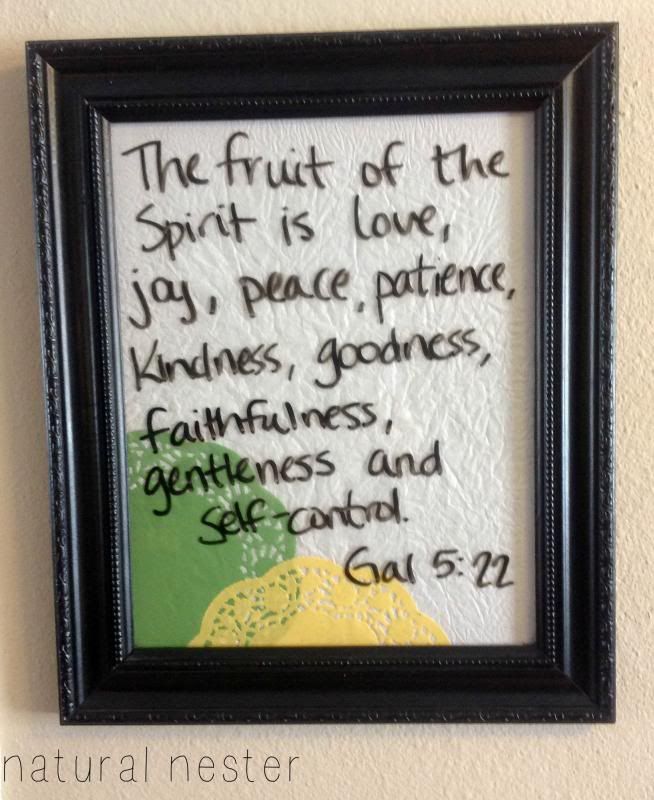 And after! Fun, fresh and ready for the holiday of Love! I used a sheet of pink, red and white chevron tissue paper and a large heart doily. The tissue is taped to the back and can come off when I tire of this. The doily is held in place by a couple dabs of glue. And it's so easy to change out, that I can switch it up after Valentine's Day.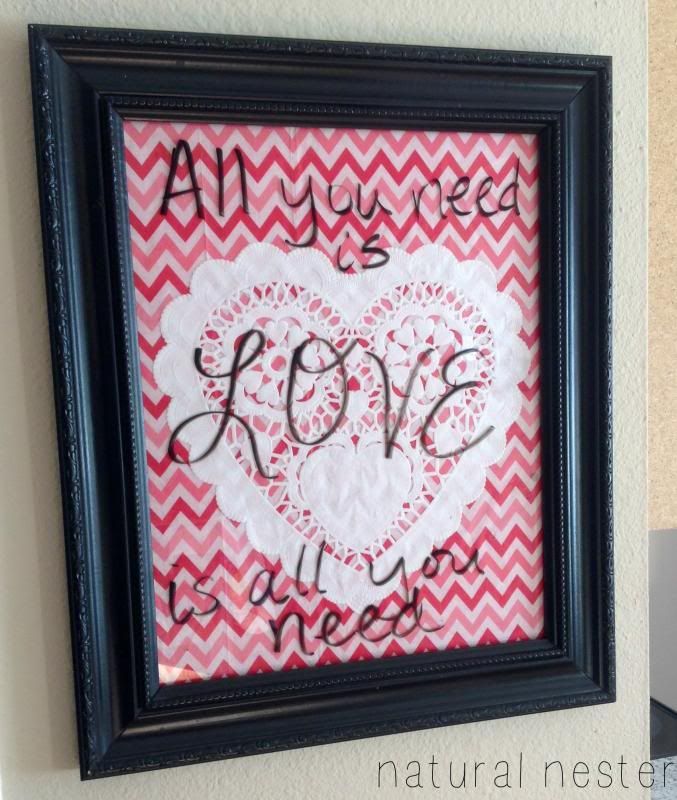 So, what about you? Are you already thinking about Valentine's Day? Or are you still recovering from Christmas? :)