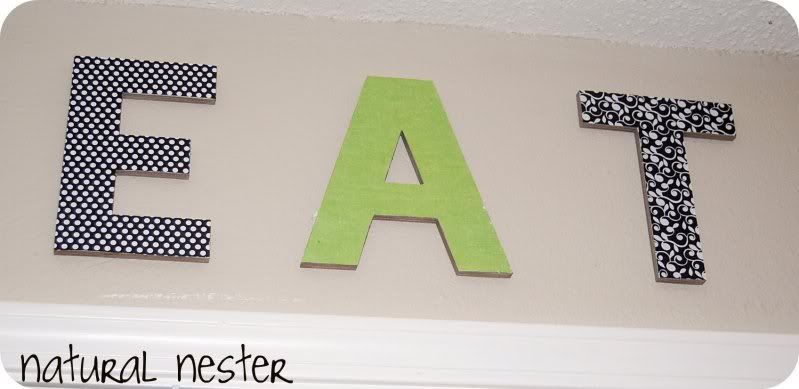 Call it pregnancy nesting or simply wanting a new look for the new year, but I've been doing some nest fluffing around the Natural Nester house!
This week, using scrapbook paper and chipboard letters I created a fun little detail to hang above the pantry door. The new wreath for this door is almost finished and I'll share it next week! I also moved the
dry erase menu board
I made out of the pantry and put it where we can see it
everyday
. It's helping me stay on track, believe it or not!
These are just a few small changes going on in the kitchen, but so far they're making me smile and I love it!
Check out more fun ideas at:
The Weekend Show Off Party