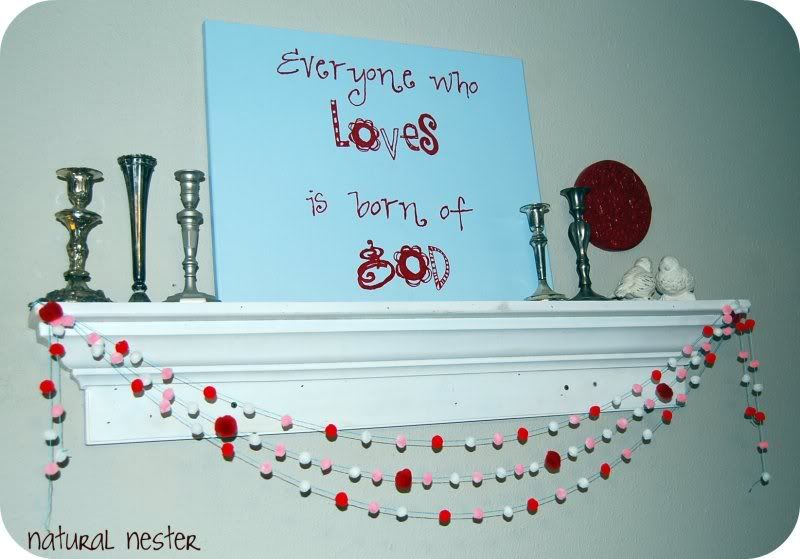 I've never really done much seasonal decorating other than Christmas, so I loved the idea of having
our stocking shelf
to accessorize for different seasons. As soon as the Christmas decor was down and packed away, I was hanging up pom poms and my new painted canvas! What do you think?
Of course, Miss A thought I was taking her picture, but I was really just trying to show you the scale...I think the shelf is hung a little high on the wall, but I've been married long enough to know that if Sweet Hubby did this on his own, I'm not going to complain! :)
Source Credit:
The
free
fonts used are from
Kevin and Amanda
: Pea Keylor's Fun Font and Rebecca's Birthday. (She has the BEST free fonts!! Everything is so cute!)
Hope you like my little winter/Valentine update for our mantel...I have some other projects in mind (including a new pantry door wreath!) that I will share later in the week.
Linking up my painted canvas to:
Today's Creative Blog
Skip to My Lou
Ladybird Ln's Weekend Show Off Party
Lolly Jane's Whatcha Got Weekend
Sweet Little Gals: Turquoise Lovin' Party