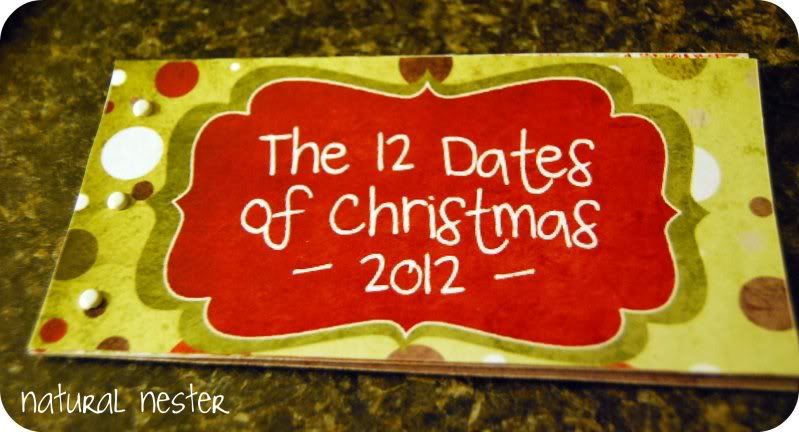 When Sweet Hubby and I get the chance to go on a date, we always have the same conversation.
"What do you want to do?"
"I don't know. What do you want to do?"
"I guess we can go to dinner. Where do you want to go?"
"I don't know. Texas Roadhouse?"
"Okay, sounds good."
It doesn't even matter who starts the conversation, it always goes like this! We then spend the next hour in a loud restaurant where we can barely hear each other and usually end up going grocery shopping afterward. Booooring! So last year when I saw the idea for
The 12 Daytz of Christmas
, I knew this was the perfect gift for him! I saved the idea and created a coupon booklet to give him on Christmas Eve, after Miss A went to bed.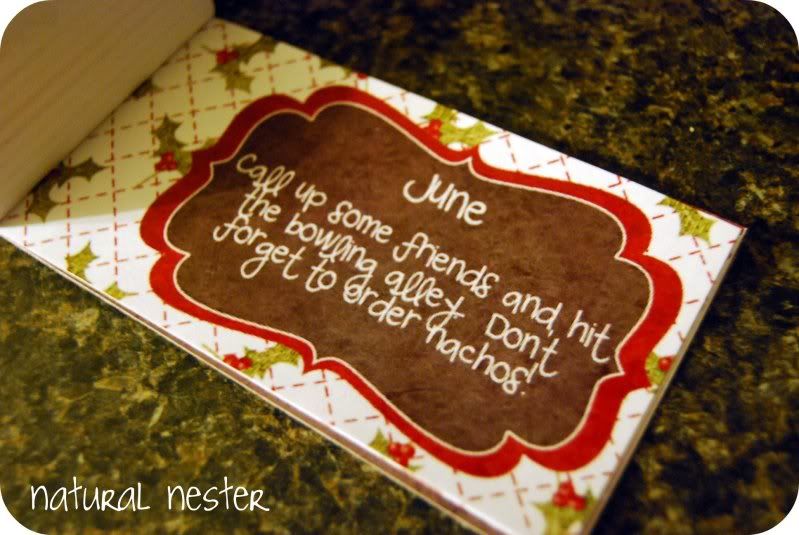 I created the book in Photoshop using a
free
Christmas digital scrapbooking pack from
Summertime Designs
. This alone should let Sweet Hubby know how much I love him; Photoshop gives me hives.
There are 12 dates, but here are my favorites that I came up with. I tried to think of a variety of experiences and price ranges and also to tailor them to what will be going on in our lives in a particular month.
Break out the cards and play Golf- we can even go 18 rounds!

(This is Sweet Hubby's favorite card game and will be a perfect "date" while I'm recovering from birth and surgery!)

Hit a local high school football game. Snack on a hot dog and an ice cold Coke!

Take a Saturday morning to do some early Christmas shopping. Stop for brunch!

Gather some snacks and take a drive to admire the Christmas lights...just the two of us!
Now comes the hard part...prioritizing the time to go on all these dates! But with a new baby on the way, we both know that investing in our marriage is the best thing we can do for our kiddos! Tell me...how do YOU make time for each other?
Linking up this week!