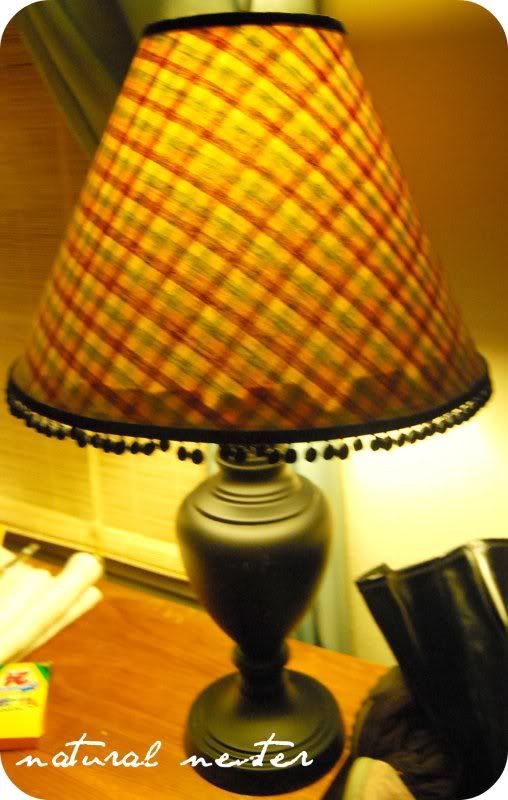 Before
A few weeks ago I showed you my
recovered lampshades
. The picture to the left is the Before. Hideous, I know! I pulled the old fabric and trim off, attached the new fabric and some fun ruffles and now that I've lived with them for awhile, I love them even more! I didn't like the black bases though. They just didn't seem to fit with the new flirty shades. Plus, I don't have a lot of black in my home anymore. They were kind of like the girl that shows up on the first day of school wearing last year's hot fashion (not that I know anything about that! Haha!!)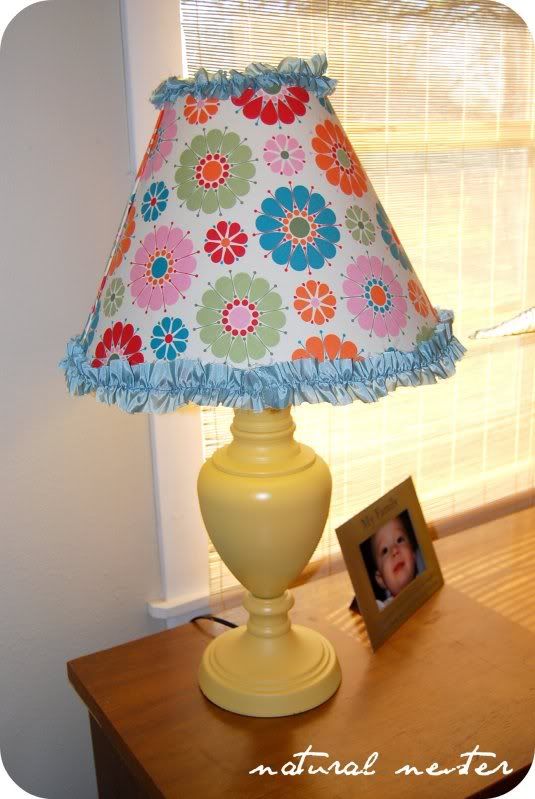 One can of Valspar spray paint later and they're perfect now! That butter yellow is so pretty with the shades! (I wish I had a better photo, but it's a little overcast today.) A note about spray paint: do not buy cheap spray paint (i.e. the 97 cent stuff from Wal-Mart.) It works, but it will take you several cans when you could use
one
can of good paint (so you won't really save any money).
There are several good brands to choose from. This is the first time I've bought Valspar and I was really pleased with it. It went on smooth and didn't clog up the nozzle. And as a bonus, that yellow covered the black bases
without
priming! (For durability, I probably should have primed...but I was lazy. And really, how much handling does a lamp base get?)
I'm linking up this week to some great parties...come join the fun!