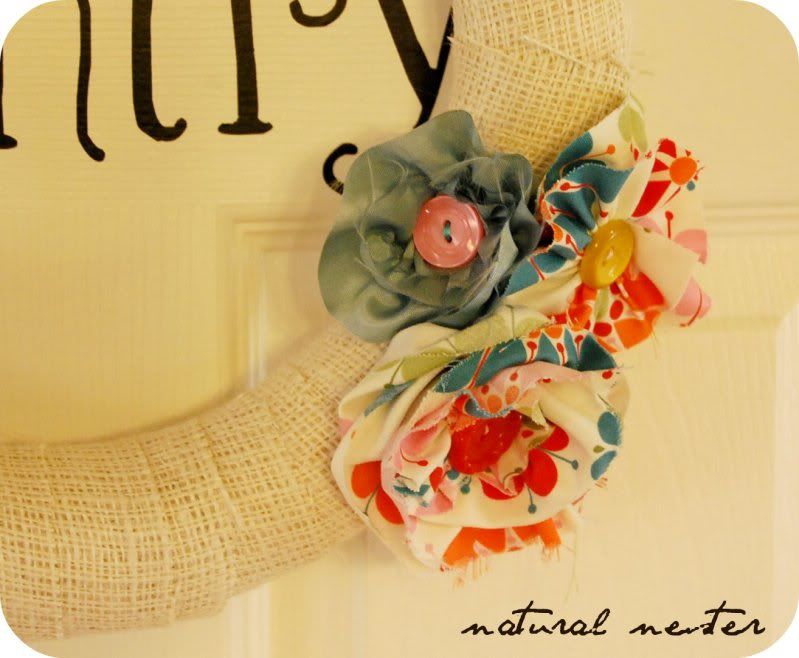 I've been getting quite a few crafty things done lately and one of them is this simple spring wreath. It's just a styrofoam wreath wrapped with bleached burlap (I secured just the ends with a dab of hot glue.) I attached three frayed fabric flowers (say that 10 times fast!) I love my
Easter wreath
, but this one can stay up well into summer, so it's even better!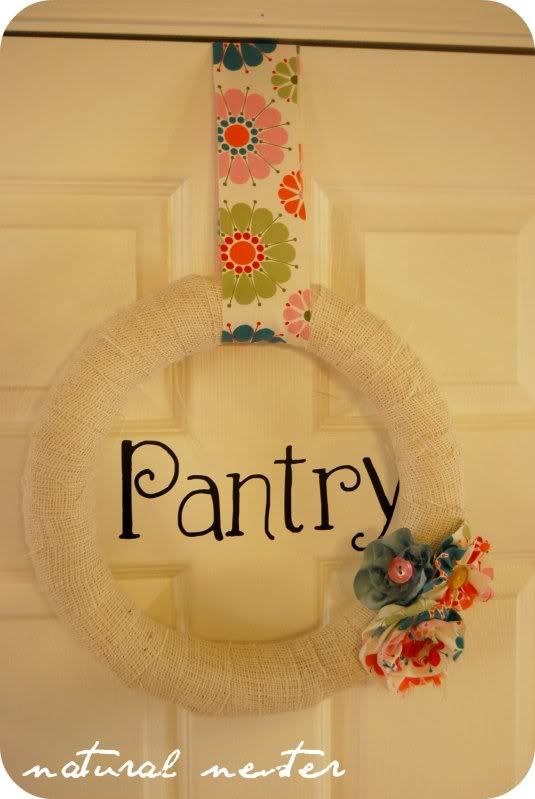 The cost for this project couldn't be better...only $4 for the wreath form! The fabrics were leftover from my lamp project (which you can read about
here
and
here
) and the buttons and burlap were in my stash. I used
this tutorial
from Maize in Montana for making my flowers, but instead of hand sewing, I set my machine to the longest stitch possible and the highest tension. The fabric strips just ruffle on their own this way!
I made it with the intention of hanging it on the front door, but I liked it on the pantry door much better, especially using a scrap of matching fabric to hang it. Unfortunately, I still can't get the hang of the no-flash photography, but in real life the burlap stands out from the white pantry door and the wreath kind of frames the vinyl word. Regardless of my poor photography skills, I LOVE this project! It was fast, inexpensive and easy!
I'm linking this little ditty up!