For Christmas, I received a gift card to Michael's craft store. If you want to know the way to my heart, it's gift cards to craft stores. ;) In the $1 bin, I found some adorable frames. I picked up 4 of them in different colors, not really having a plan for them; they were just too cute to pass up! I realized I needed a new pin cushion while sewing the
Easy Scrap Fabric Cleaning Cloths
, so I got to work.
Supplies
$1 frame
Handful of pillow batting/stuffing
Scrap piece of fabric, about 1.5" larger than your frame
Not pictured: Miniature hot glue gun and scissors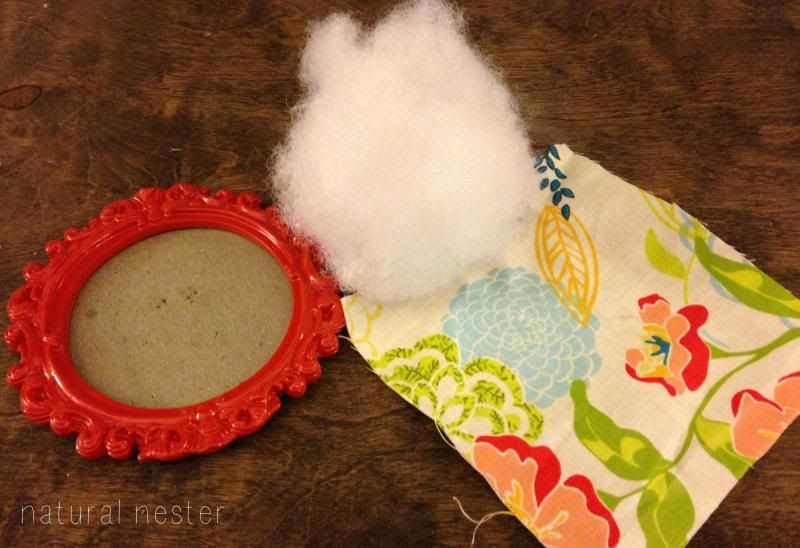 Remove the glass (in this case, it was just plastic). Ball up the stuffing and place it on the back of the fabric. Push the batting ball and fabric through the frame. Use the hot glue gun to secure fabric to the back of the frame. Use scissors and cut away excess fabric. Easy peasy!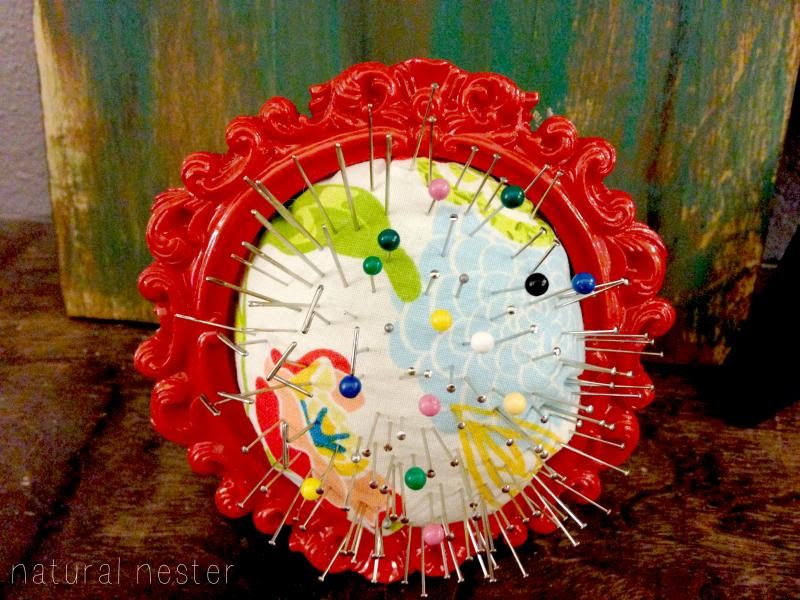 This is the perfect addition to my sewing table and only took about 5 minutes to construct! And since I have several sewing projects lined up, it'll get plenty of use!