The state tree of Oklahoma is the Redbud Tree. If you haven't seen one decked out in all its pink glory, you're really missing out! These beauties were seen all around town and up and down the highways in full spring regalia just a few weeks ago. By now, the pretty pink buds have been replaced with green leaves as everything transitions to summer.
Miss A loved seeing the Redbuds. There was a small baby Redbud growing through our fence and she picked all the buds off of it to make "perfume."
We decided to make some Redbud Tree artwork this week. It was so simple and I wanted to share it with you, in case you're looking for an easy project to talk about Oklahoma, nature or just need a few minutes to do something else! :)
Step One: Trace your child's handprint from brown construction paper and have them cut it out (if they aren't old enough, you can cut it out.) Cut a piece of brown for the ground and glue the handprint and ground to a sheet of blue construction paper.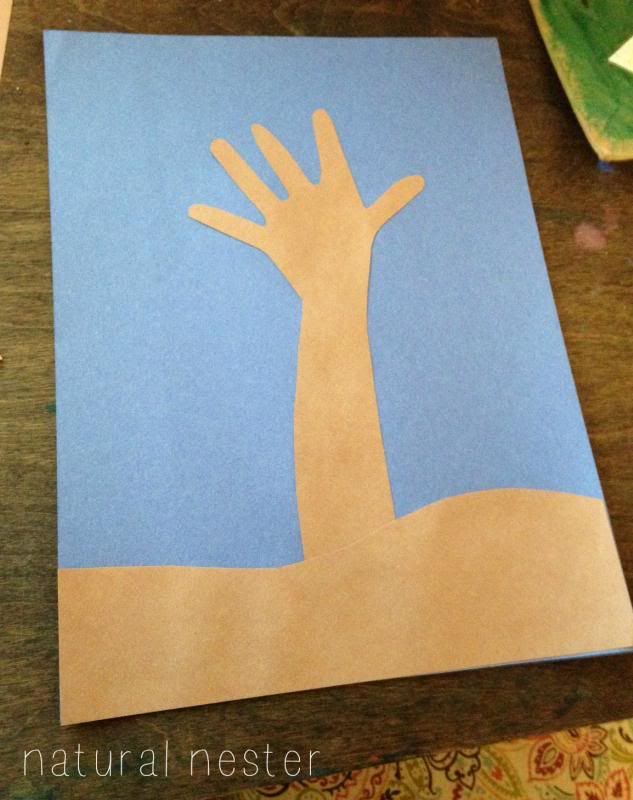 Step Two: Use a piece of steel wool, a sponge, a pencil eraser, Q-tips or whatever you have on hand to dab on the red buds using light and dark pink, red and green for some leaves. Miss A started out with steel wool, then switched to a paint brush (her choice.)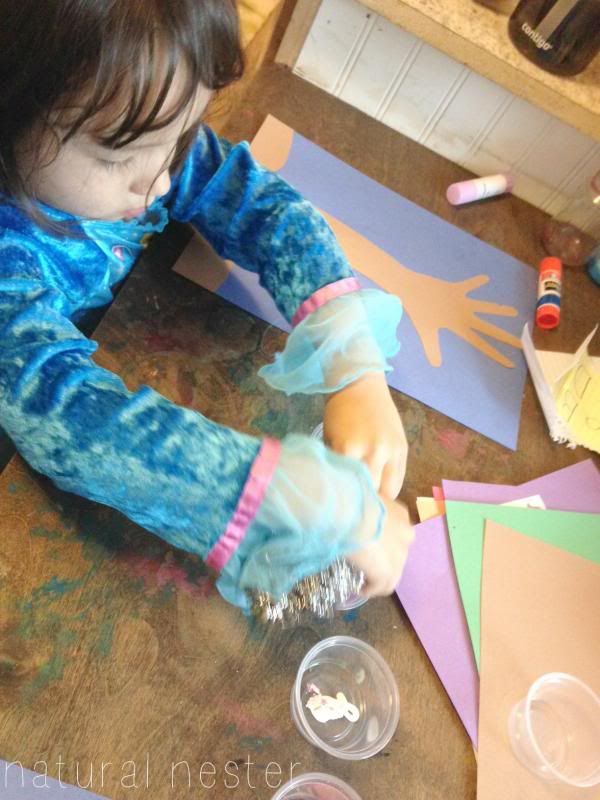 Step Three: Continue painting as desired...Miss A asked for yellow to add a sun and a flower.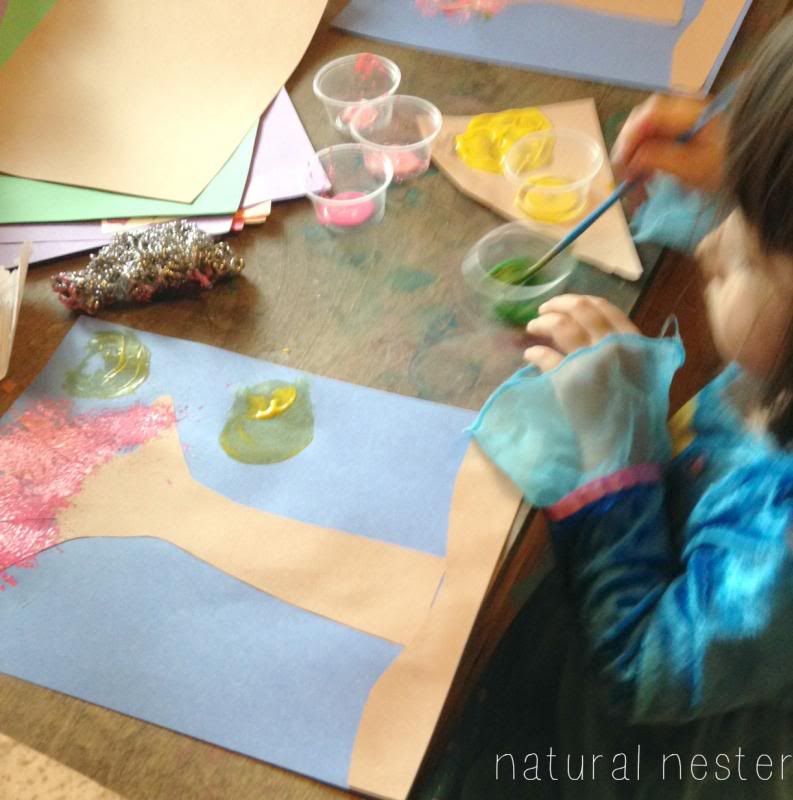 And the finished artwork! As you can see, she didn't stick with the dabbing technique that I showed her at first, but since I encourage her to work through her own art process, I'm ok with that! I think her finished piece is lovely hanging on our
Art Display
by the kitchen. Plus, it gave us some time to talk about Oklahoma and a few of our state symbols!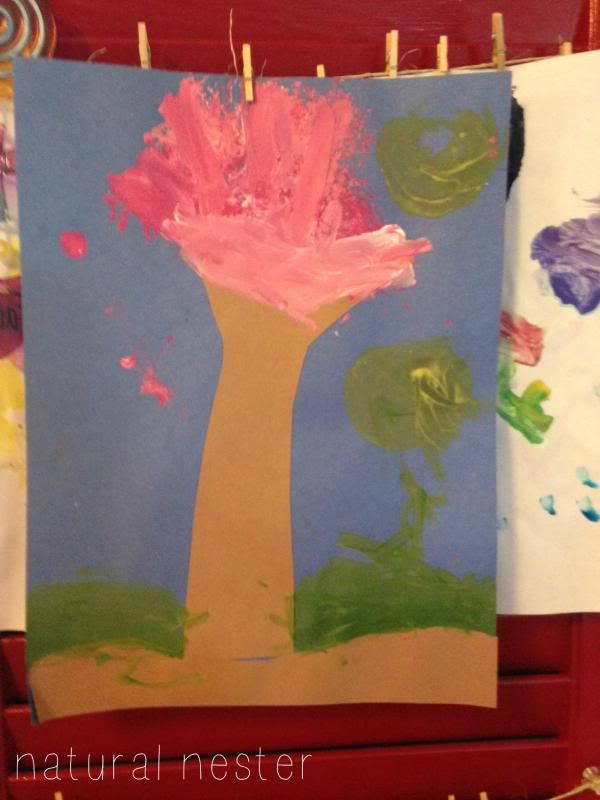 What is your state tree and flower? Have you made any artwork reflective of your state?