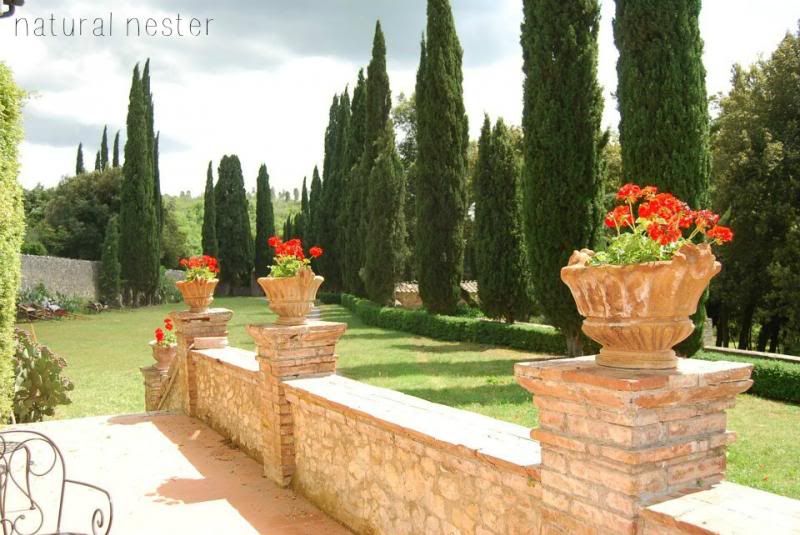 In 2008, I spent a month in Tuscany. Our group stayed at a fantastic villa and the live-in chef made lunch for us everyday. At least once or twice a week, she would make a huge bowl of this delicious cold pasta and we'd have it alongside artisan bread and fresh fruit. It quickly became one of my favorite dishes.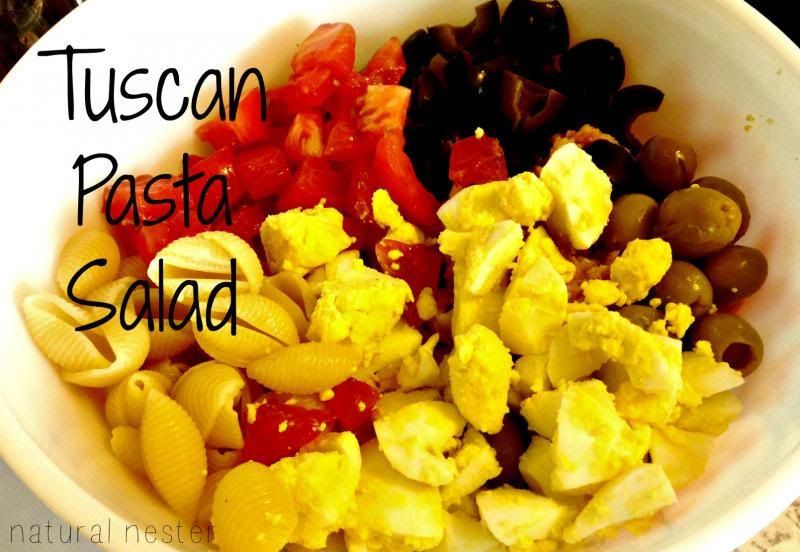 The amounts of ingredients can be changed to suit your tastes and the amount of salad needed. This is completely an eyeballing and taste-testing type recipe. ;) And a secret...I don't even like green olives! But you can NOT leave them out. The brine-y saltiness is just what this pasta needs.
Pasta of your choice (I've used elbows, shells, spirals, etc. Don't use spaghetti-type noodles though.)
Black Olives, drained
Green Olives, drained but reserve brine
Tomatoes, chopped (or whole grape tomatoes)
Boiled eggs, chopped
Canned tuna fish, drained
Extra virgin olive oil
Sea Salt and Fresh cracked black pepper
Cook pasta just until al dente and immediately rinse in cold water until cool. Drain well and place in large bowl. Add olives, tomatoes, eggs and tuna fish. Stir to combine ingredients. Drizzle with EVOO, some green olive brine and salt and pepper and stir to coat. Salad should be wet, but not soggy. Taste and adjust seasonings, if needed.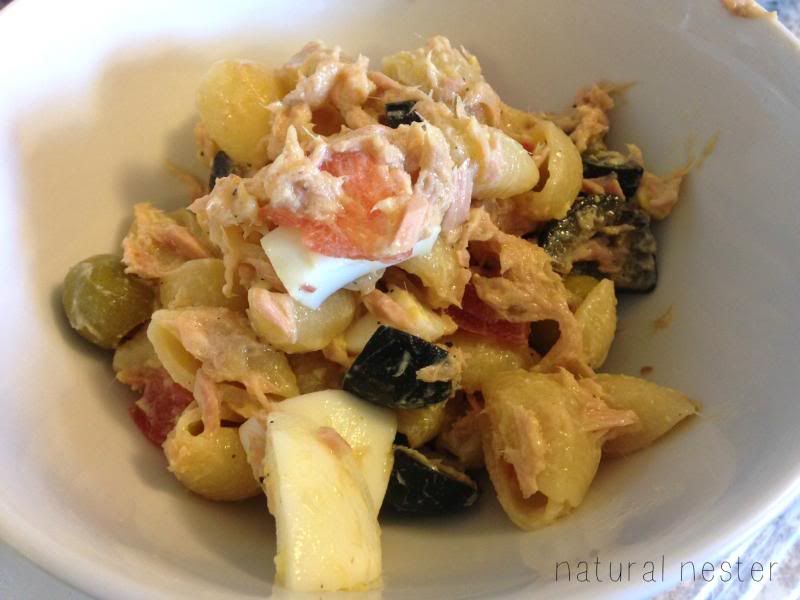 It's delicious the day you make it, but once it sits in the refrigerator for several hours, it's even better! You might need to add some more EVOO at that point. Just try it and see how it tastes.
Buon appetito!