I have been soooo excited to share this project with you! Last Saturday, I was strolling through our Habitat ReStore and saw these old brass porch lights, priced at just $4 each. I knew right away what I wanted to do with them.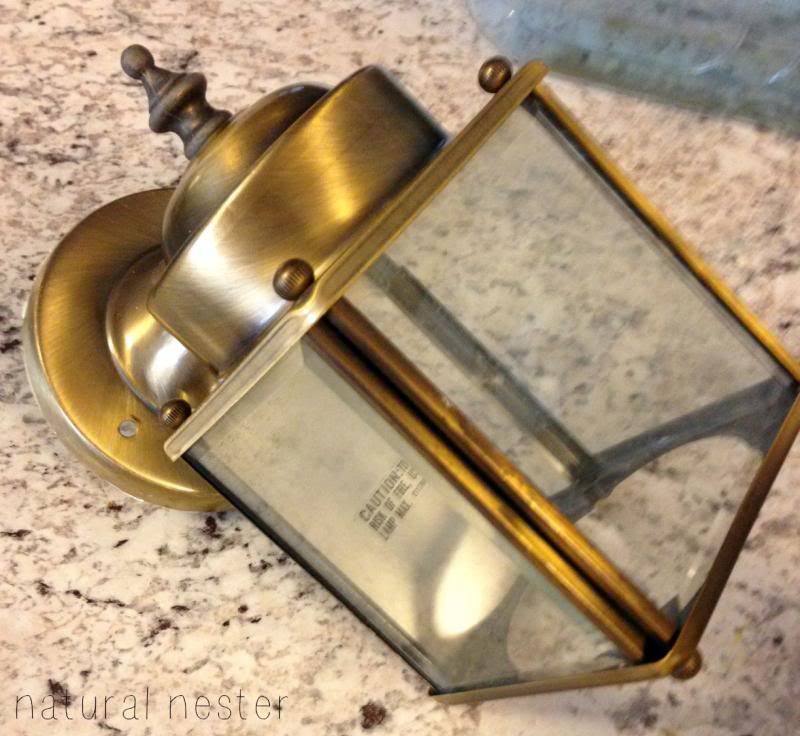 I removed the glass, cleaned them up and removed the wiring. Then they got coats of spray paint.I found some broken down pallets at my Dad's so I brought them home and used the miter saw to cut pieces for my plaque. Then I used wood screws and attached them together. I made 2 plaques. This is the back view so you can see the support pieces.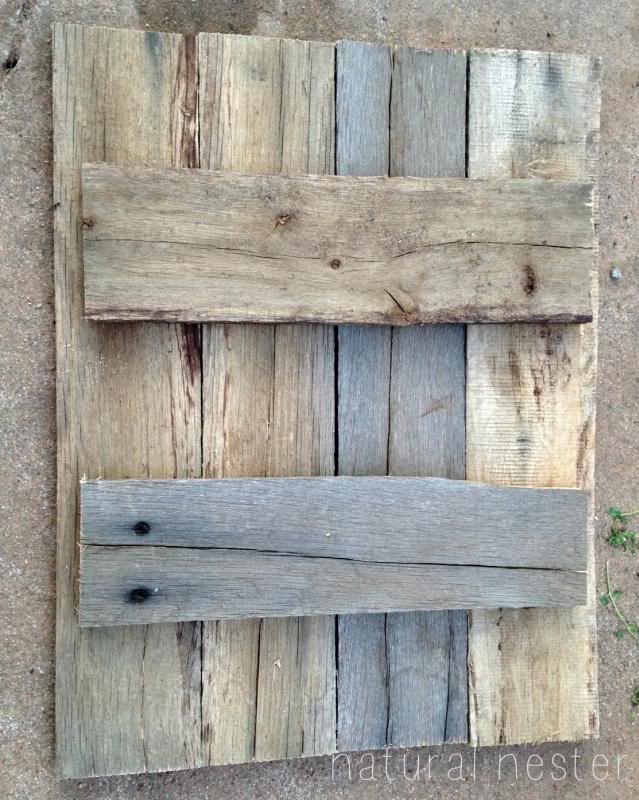 I then attached the hanging mechanism. I found these at Lowe's and knew they'd be perfect.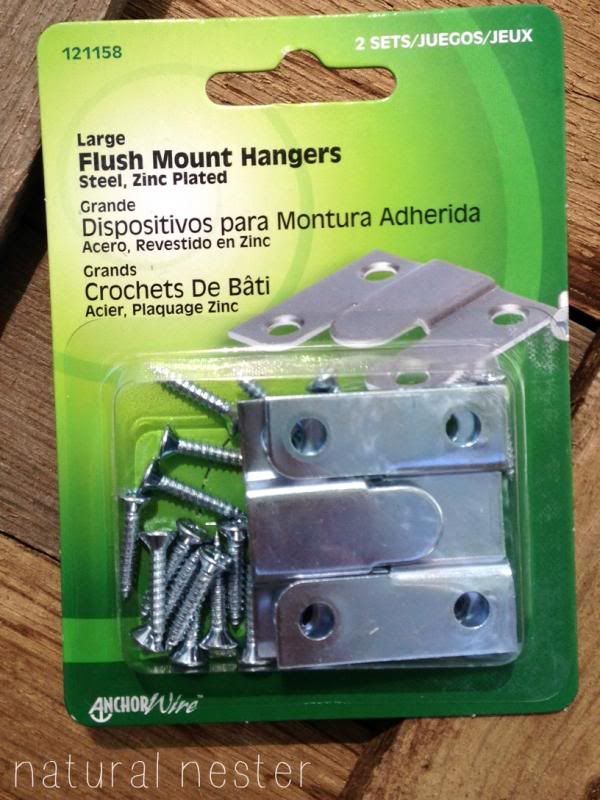 I attached the light fixture to my pallet boards, had my hubby put in drywall anchors and the wall part of the hanger and added some glass beads and a small pillar candle. And the end result....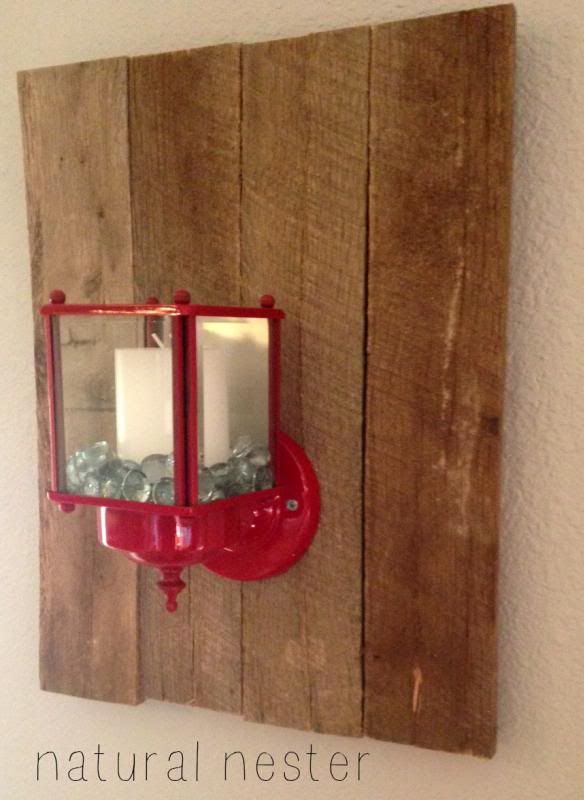 Um, can I just say how much I love these? Seriously! They couldn't have been easier or more inexpensive to add such impact to my living room! I made 2, one to flank either side of our large window.
Pallet wood- Free
Light fixture- $8
Glass marbles- $2
Candles- $2
Spray paint- $4 (1 can)
Hanging hardware- $4
Total Cost: $20...and I still have spray paint left! :)
I am so proud of how they turned out and the fact that I built them myself! I'm more confident now to try my hand at some other woodworking projects. What about you? Are you a building aficionado or do power tools send you into hiding?
I'm sharing this post at: