Even as a busy Mom with 2- and 4-year old girls, I've been able to squeeze in a few, simple changes to be more environmentally friendly. I love knowing that something so simple can have an impact on this planet, our home environment and our pocketbook! That's right...going green can actually save you green!
Today I'm sharing 5 simple changes you can make that won't take any extra time and will save you money in the long run!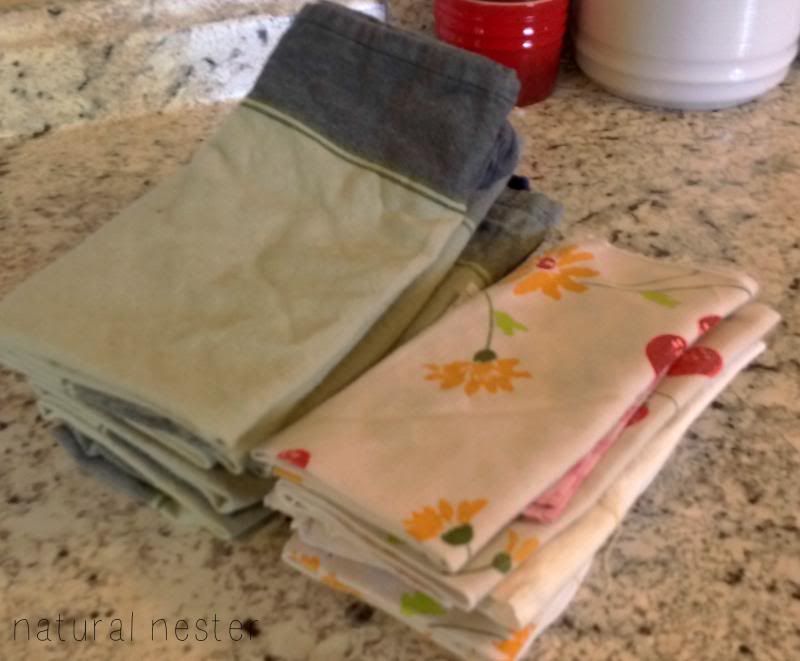 Easy Change #1: Use cloth napkins.
Instead of buying packages of paper towels or napkins, invest in a set of fabric napkins that you can rewash after use. You're already doing laundry anyway, right? You can find cloth napkins at many retail stores, but a few weeks ago, I found a set of 8 napkins at a yard sale for just $2! I saved a lot of money over buying new and I know these will last us for several years!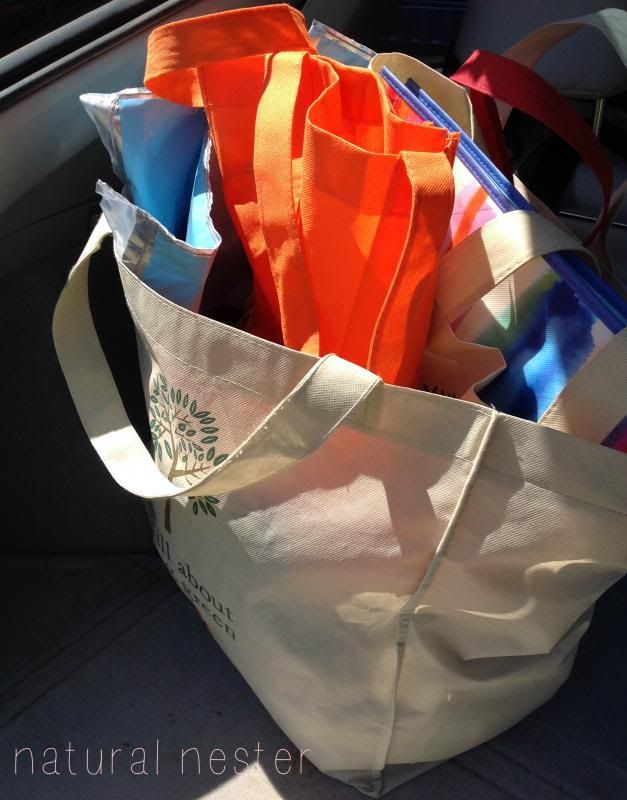 Easy Change #2: Use fabric shopping bags.
We have drastically reduced the number of plastic and paper shopping bags we bring home just by switching to reusable/fabric shopping bags. You can pick them up at the grocery for just $1-2 each and in my experience, they last a long time. The trick is remembering to take them with you! If you take them back out to the car after unloading groceries, they'll always be there when you need them! The time saver here is that you won't have to remember to take back the plastic and paper ones to recycle! The fabric bags are far sturdier and larger, so you need fewer bags.
My next step is to make some reusable produce bags from old t-shirts. The tutorial is found
HERE
and seems really simple!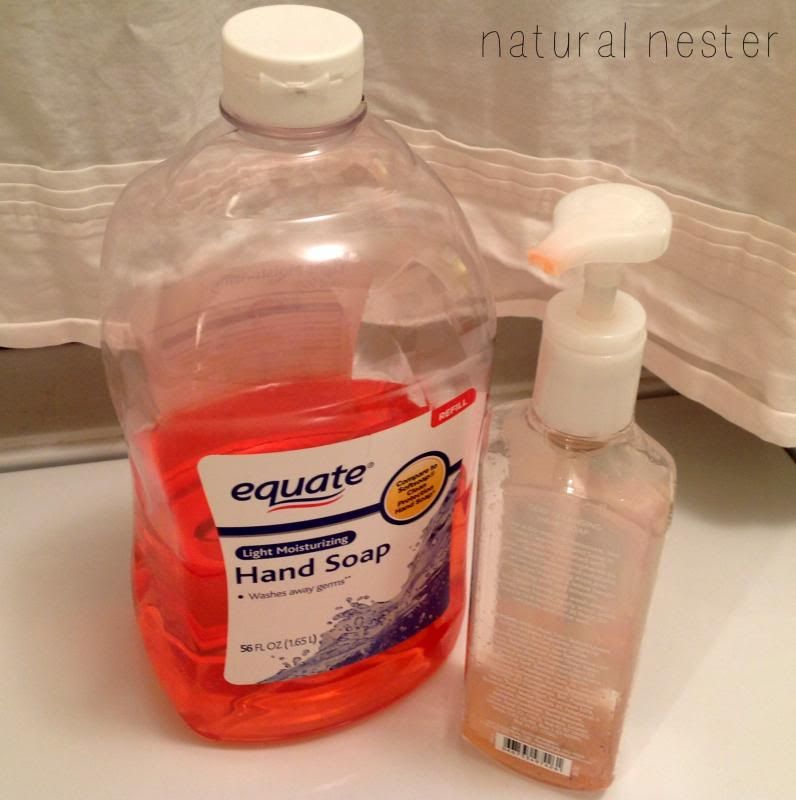 Easy Change #3: Refill existing containers.
Most homes have a small bottle of hand soap next to the sink. Next time you run out, buy a large container of hand soap and just refill the smaller bottle. You'll create less waste and save a little bit of money by buying in bulk. Take it a step further by buying an eco-friendly soap!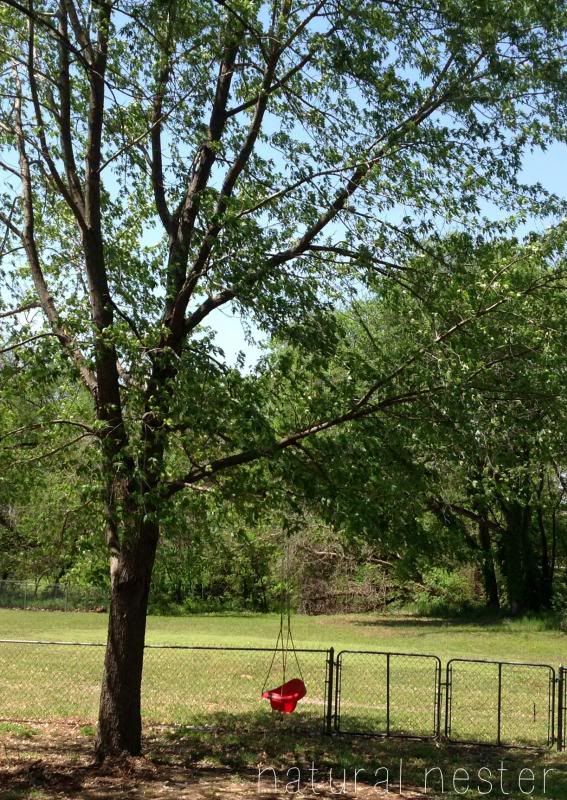 Easy Change #4: Open your windows!
If it's a lovely day, I can't imagine why you wouldn't want to open your windows. There's no need to spend money heating and cooling your home when the gentle spring breezes can do that for you! The added bonus is clearing out the stale winter air! And who doesn't need more sunshine in their life? :)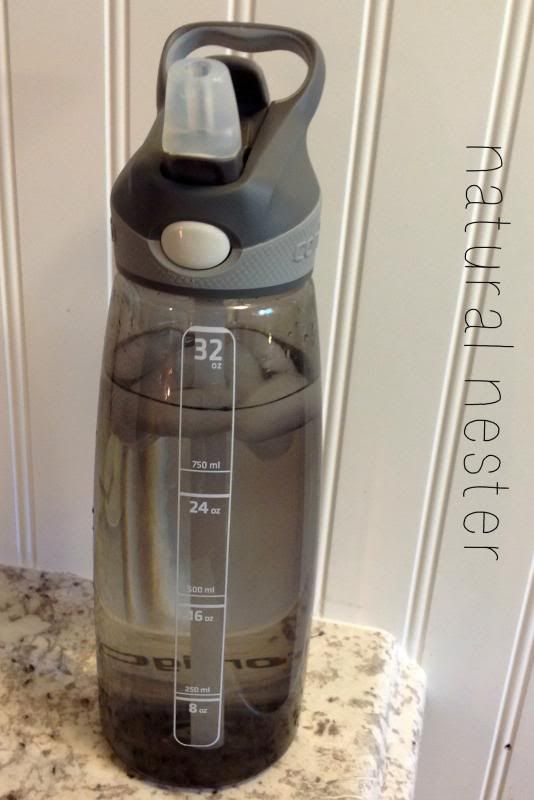 Easy Change #5: Pack your own drinks and snacks.
Before you leave the house, grab a reusable bowl filled with crackers, a granola bar, etc. and a reusable bottle of water or juice. You'll have what you need to stay hydrated and you won't be tempted to run through the drive-through for a quick snack, putting one less Styrofoam cup and all that packaging into the landfill! Plus, the cost savings over time will really add up! This is one I'm currently working on. But keeping the water bottle right on the counter helps me remember!
Remember, going green isn't about changing everything all at once. Little changes are beneficial and help you not get overwhelmed with the process. Save time, save money and go green!