We've never known what to do with this little nook next to our kitchen. Our dining table is just a few feet away, so another table didn't make sense. We thought of extending the kitchen cabinetry, but the window is too low to accommodate base cabinetry. We were stuck. Until my Mom (genius!) suggested using upper cabinets (low enough to go under the window) and make it a work area for our kids. Perfect!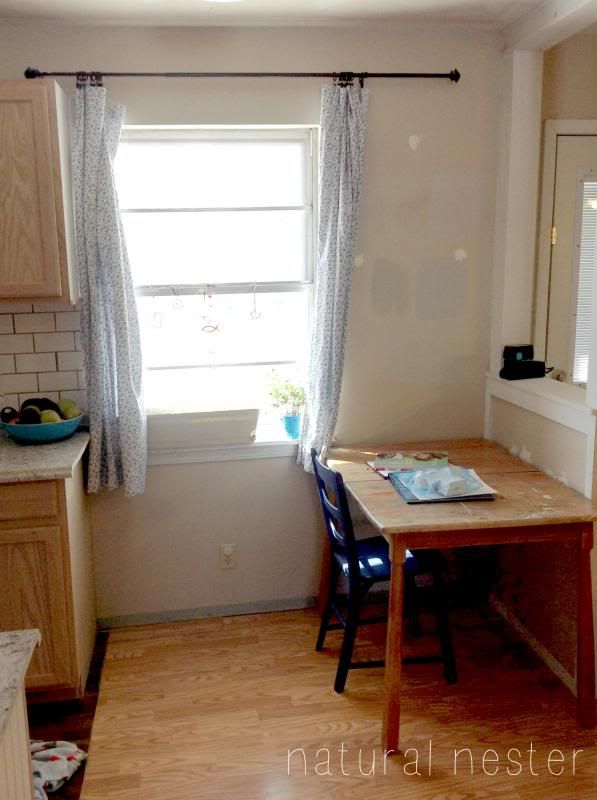 We cleared everything out, including the base and window trim. After extending the vinyl plank floor, Sweet Hubby added standard cabinetry (two wall cabinets- 30" and 36" wide). We bought a sheet of birch plywood at Lowe's and had it cut in half lengthwise giving us a 24" countertop and I stained it. I'm planning to buy a piece of plexiglass to cover the wood and make clean up easier. The cabinets will be painted white along with the kitchen cabinets.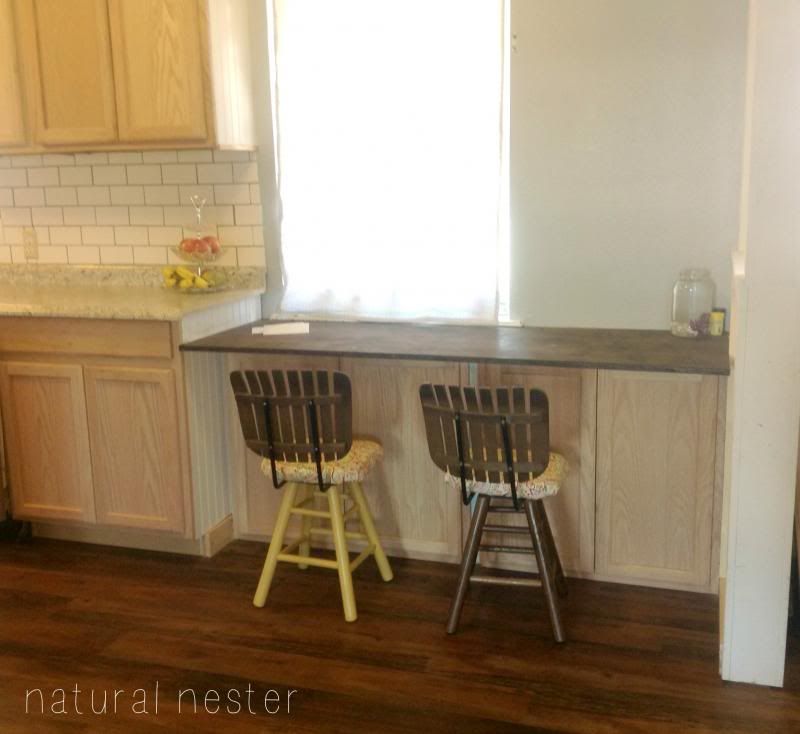 The cabinets provide plenty of storage space for the kids' art supplies. And the height is just right for them to sit and paint, draw and create to their hearts' content.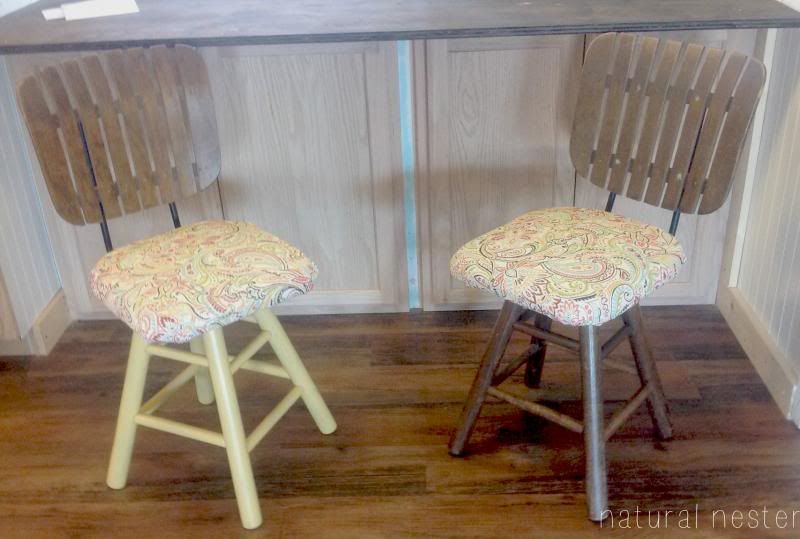 Imagine my delight when I spotted these adorable chairs at a yard sale! I snagged them for just $1 each and recovered the cushions. I painted the legs of one yellow and left the other plain until I decide if I really like the yellow. ;)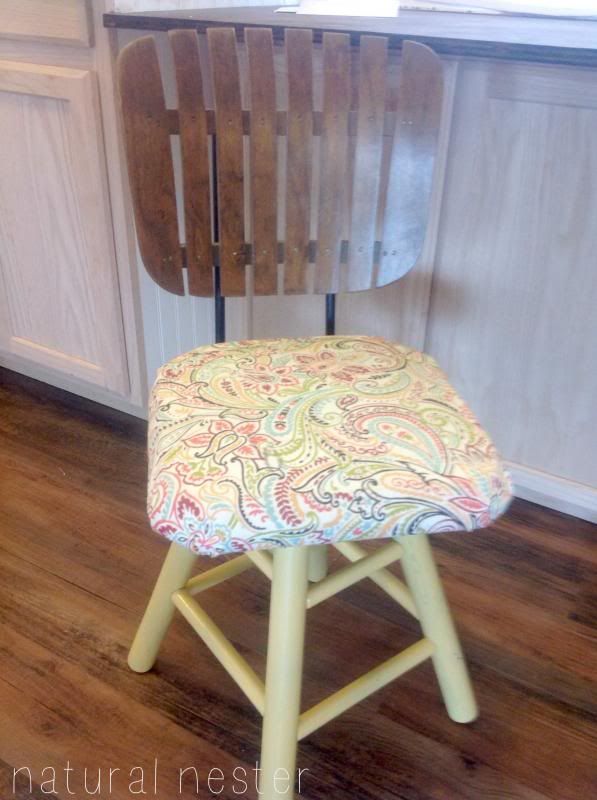 Yard sale season is upon us, at least here in the South. Have you found any bargains lately?