When we moved in, we had to remove a section of the chain link fence because it was being overrun by honeysuckle vine. It had mangled the wire fencing and was about to engulf the neighbor's fence and after removing it, we haven't had a fence there since. This weekend, we decided enough was enough and Sweet Hubby installed the new fence.
On the south/left side of this pic, you can see where the old chain link fence was. The posts and the top rail were still there. Tacky, huh? *blushes* :) And that naked flower bed? I know...it desperately needs help. I'm working on a post that shows you my plans to add curb appeal this spring.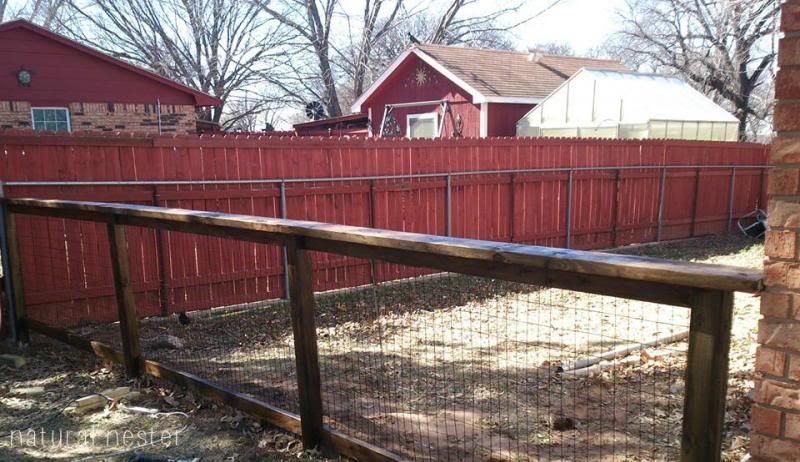 And the finished fence! We chose black coated metal fence with wooden posts and top rail. Sweet Hubby put it all together and stained it to match the posts on our front porch. (The red privacy fence is our neighbors and we didn't want to match it.) And, just a note, the spot on the other side of this fence is where the vegetable and herb garden is going soon! I can't wait to show you that progress!
Sweet Hubby used 4x4 posts, 2x4s and a 2x6 for the top rail. The rail is wide enough that I can put some flower boxes on top. I also plan to grow morning glories or something similar on the fence this spring and summer. We're going to do the same type of fence on the north side of our house too, but we have to remove some hedges first.