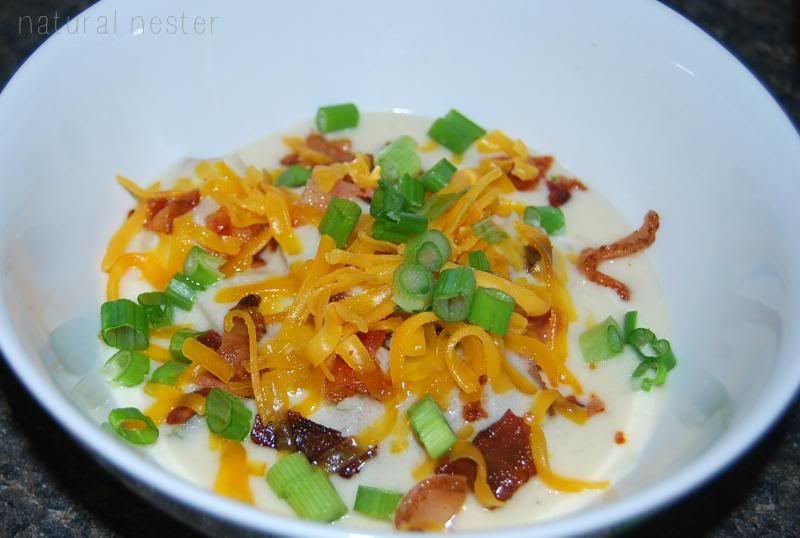 This is seriously one of our all-time favorite meals. If you want to make it easy on yourself, bake the potatoes a day ahead and store in the refrigerator until you're ready to make your soup. Or cut them up right out of the oven when they're steaming hot and burn your fingerprints off. Whatever.
You're gonna want to put your nose right down in the pan and take a big whiff of the celery, onions and butter. Really. If they bottled this scent I would wear it as perfume. And don't get me started about the bacon. Ohmuhgoodness.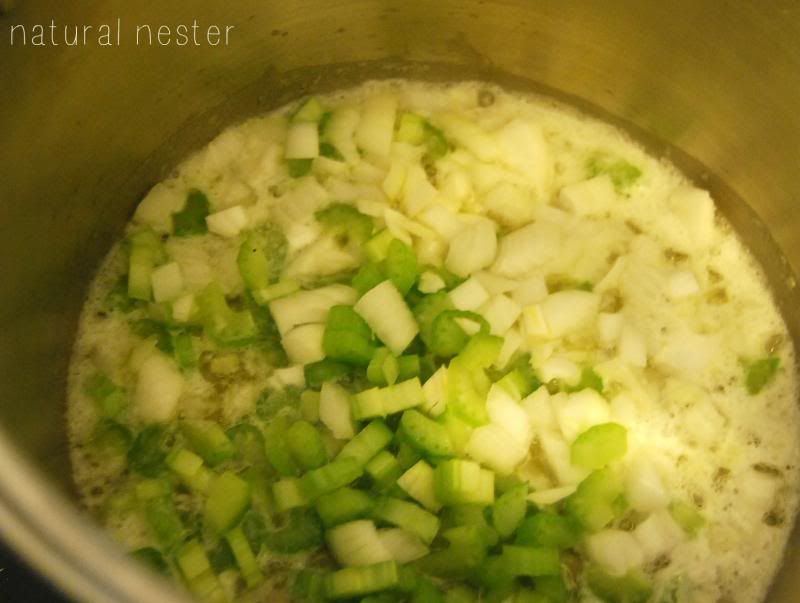 6-8 small to medium size potatoes; baked, cooled and cubed
1 cup chopped celery
1 small onion, chopped
1 stick of butter
1/4 cup all-purpose flour
2 cans chicken broth
1 can evaporated milk
1 cup sour cream
Salt and Pepper
Shredded cheddar cheese
Green onions, chopped
Bacon, cooked and crumbled
In a stock pot, melt butter over medium heat. Add celery and onion and saute until slightly tender. Add flour and stir to coat vegetables. Add chicken broth, milk and sour cream and stir until creamy. Gently stir in potatoes and season with salt and pepper. Simmer over medium heat until potatoes are heated through and soup thickens, about 10-15 minutes.
Remove from heat and top with cheddar cheese, green onions and crumbled bacon.We usually serve this with corn bread or corn muffins, but it's thick and hearty on its own.
PS: I can't remember exactly how much this makes, but I usually invite my family over when I make it and it serves 5-6 adults easily.
Buon appetito!