Disclaimer: This post features food play. There is concern in early childhood circles about allowing children to play with food items, particularly in classroom settings where some children may not have enough to eat at home and would be offended. However, in our home, I have no problem with allowing my children to play with food items. These beans, in particular, were purchased and found to be so old that they are inedible. Rather than throw them in the garbage, I chose to "recycle" them into a play experience.
~~~~~~~~~~~~~~~~~~~~~~~~~~~~~~~~~~~~~~~~~~~~~~~~~~~~~~~
I love creating special play environments and experiences for my kids, like the
Grocery Store
that Sweet Hubby and I made together in our play room. But play experiences don't have to be that complicated...and I think most of the time, they shouldn't be! This is one of the simplest play experiences my kids have ever had.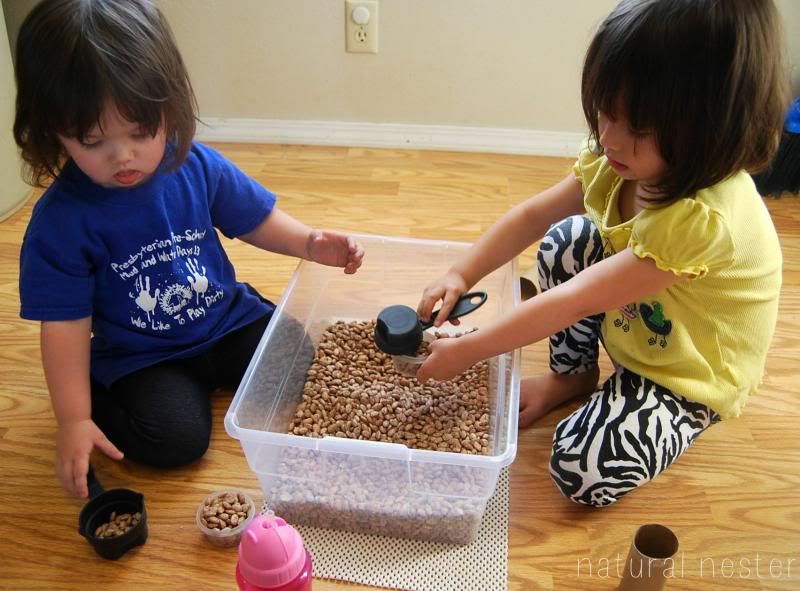 A plastic bin, a bag of dry pinto beans, some measuring cups and small bowls were all it took to provide tons of enjoyment! Scooping and pouring is so therapeutic, especially for little ones. I also saw them picking up handfuls and squeezing them out. Miss A even stuck her foot in there at one point. (No worries...these are very old beans and won't be eaten.)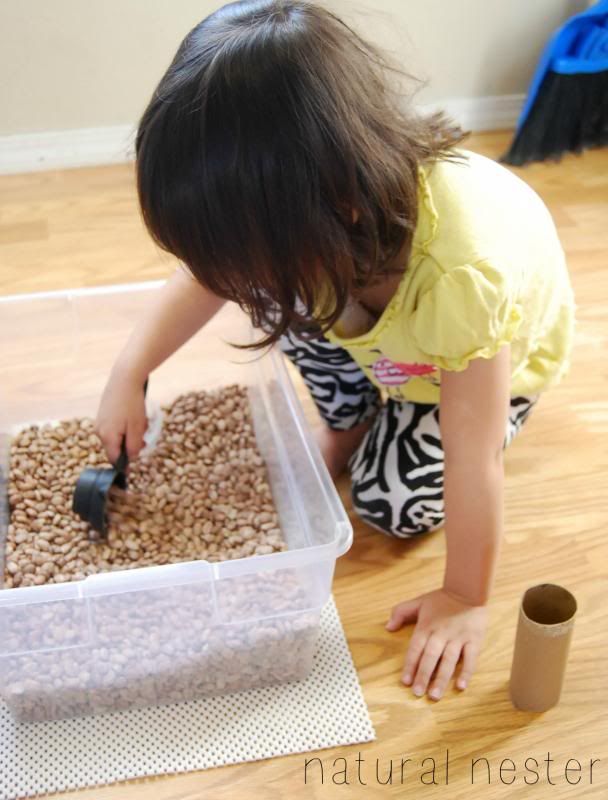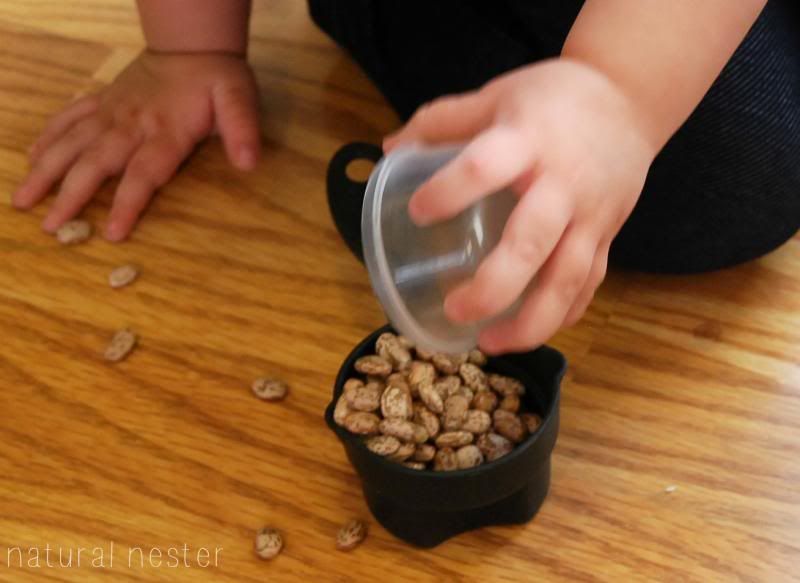 The last part of the play experience was gluing the beans on paper. Sweet Girl (age 22 months) got a paper with small dots of glue. She put a single bean on each dot (great fine motor activity!) Miss A (nearly 4 years old) added beans to an Elmer's glue letter A.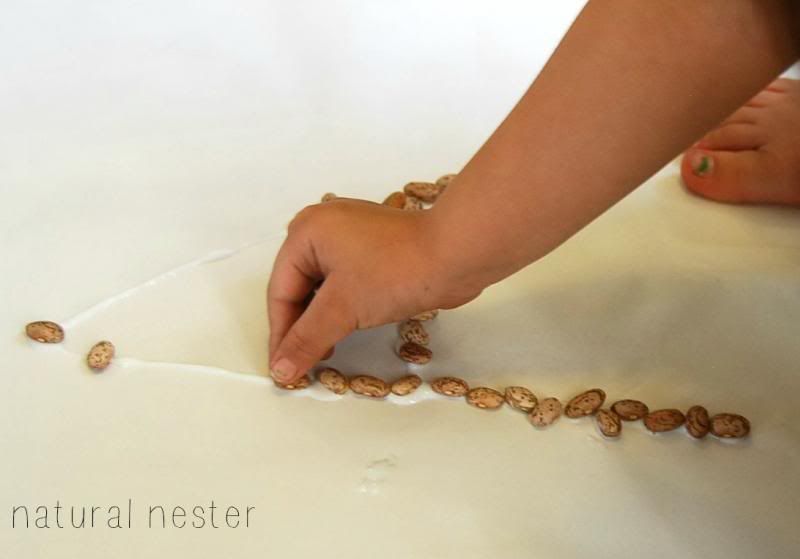 Clean up was super easy...I just swept up whatever escaped the bin. But really, what's a little clean up when these two have had so much fun (for such a long time!) playing with something so simple?