When I stopped blogging last year, I had just dipped my toe into the waters of Mixed Media art with my
Sing Little Birdie, Sing canvas
. Since then, I've made a few others and I can't tell you how much I love this art form. It's so free-flowing and requires me to be completely flexible with the process, to work quickly and to let go of my desire for perfection. It's just plain good for my soul. :)
I made this one back in March and titled it, "Love Mercy." A friend was raising money for a missions trip to Africa and wanted to host a raffle, so I created this piece (i've since created 2 more nearly-identical pieces for her.) I used burlap, tissue paper, parts of a map from an old geography book, craft paint, a wooden heart, ink, Sharpie markers, and joint compound. The final version measured 10"x10".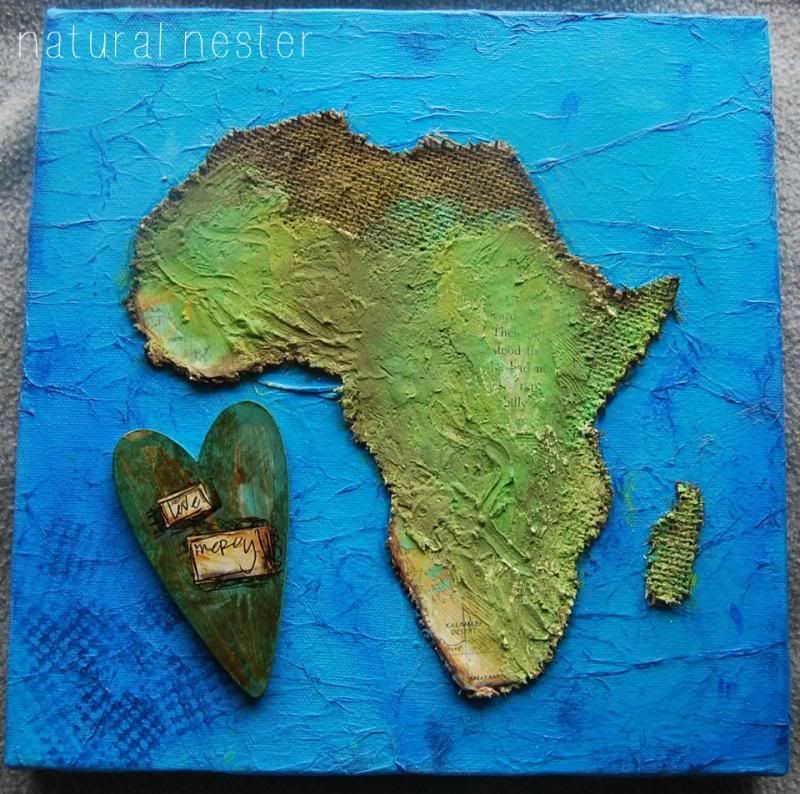 This one was inspired by a canvas from Christy Tomlinson. You can
watch the video
of her creating her version here. I just love her! She's so upbeat and encourages me that it's ok to get messy and not always know where a piece is heading! I added the words "I've pitched my tent in the land of hope." It's one of my favorite verses from Acts. I used a paper doily (as a stencil/mask for the sun), scrapbook paper, ink pads and stamps, craft paint, Sharpie markers and Prismacolor Scholar Brush tip markers. This was given as a door prize at an event friends and I hosted to raise awareness about human trafficking. My Mom won :) so I still get to see it all the time. I think it measured 10"x10" also.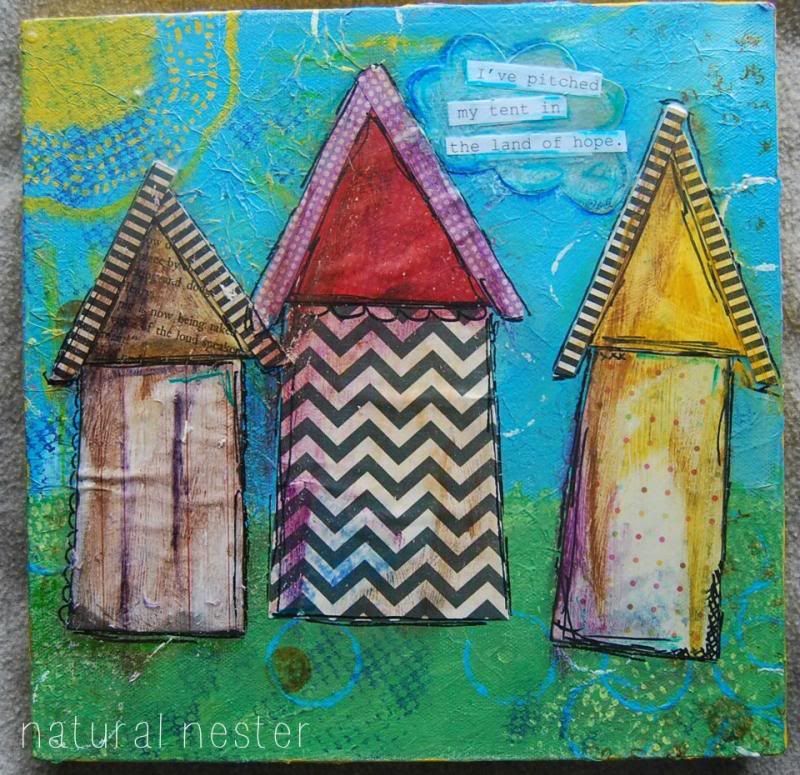 I have a piece that measures 16x20 that I'm working on currently. It should be finished up this week. It's a gift for my amazing Auntie and I can't wait to share it with you!