I'm working on decorating Miss A's bedroom and needed a large piece of artwork to hang above her bed. Inspired by Crystal over at
Little Bit Funky
, I decided to create a mixed media canvas. I cannot tell you how much I love it...it came out even better than I'd hoped! Total cost was just over $3 because most of the supplies came from my craft stash!
Overall view:
The parts that look red are actually very dark pink, but it didn't photograph well. I created this piece using a 16x20 canvas; latex and acrylic paints; scrapbook, tissue and vintage papers; paper doilies; vintage buttons; twig from the yard; Sharpie; paint pen; and ink pads.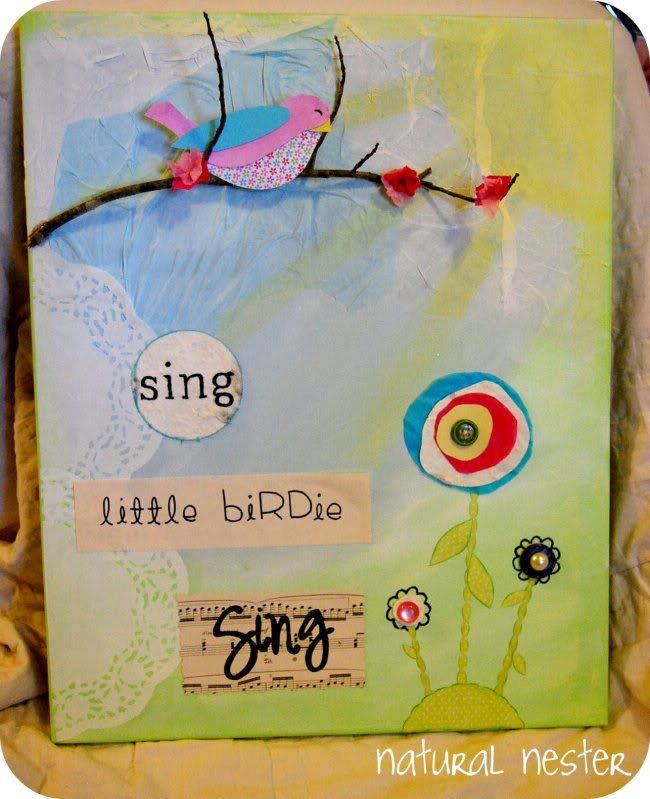 Close up of the top of the piece:
And close up of the bottom half of the piece:
The top circle that says "sing" is not discolored like it looks;
that's actually handmade paper and the dark spots on the right are some
.embedded leaves in the paper. I brushed the outer edge of the paper with
an aqua stamp pad.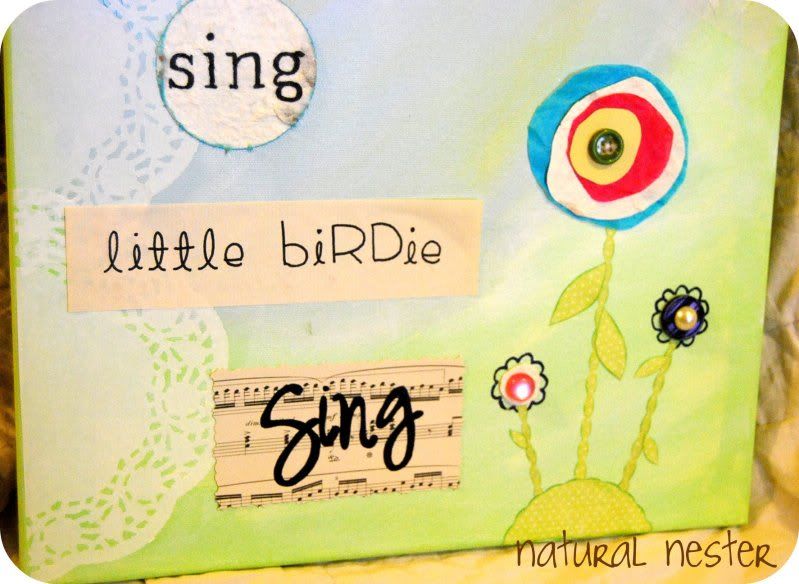 I love this piece and can't wait to start working on two smaller canvases that will go elsewhere in the room. They will have similar little birdies, but will be made with some fabric scraps as well as scrapbook papers. I hope to show those to you next week!
I'm linking up this project to the following fun parties (links added as parties occur)!
Until next time,