Earlier this week I had the opportunity, not once, but twice(!!) to have some alone time, out of the house. This just doesn't happen that often (at least right now) so it was nice to be able to casually stroll the aisles of Hobby Lobby, have a conversation with a dear friend and hit up some thrift stores, all without kids in tow.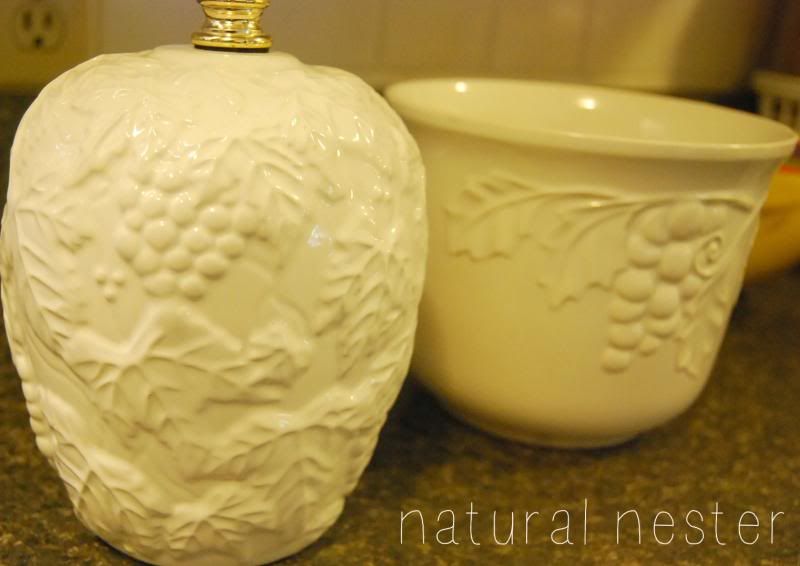 While out thrifting during one of my alone sessions, I found these two great pieces. The lamp base measures just 6-1/2" tall and will look great once I find a shade. I love the visual texture. And since housewares were 1/2 off, it only cost me $2.50! The little bowl on the right was just $1.60. I'm not sure where I'll use it, but I liked the shape and size of it.
This pile of picture frames was in a gift bag with a $2 price tag, but rang up for $1! It had 4 picture frames and a frame for stretching canvas. They'll look great with a cleaning and fresh coat of paint! I also grabbed the old hardback book for some book page crafts.
I walked out of there with all these treasures for just over $6! What a deal! Have you found any treasures (thrifted or otherwise) lately?