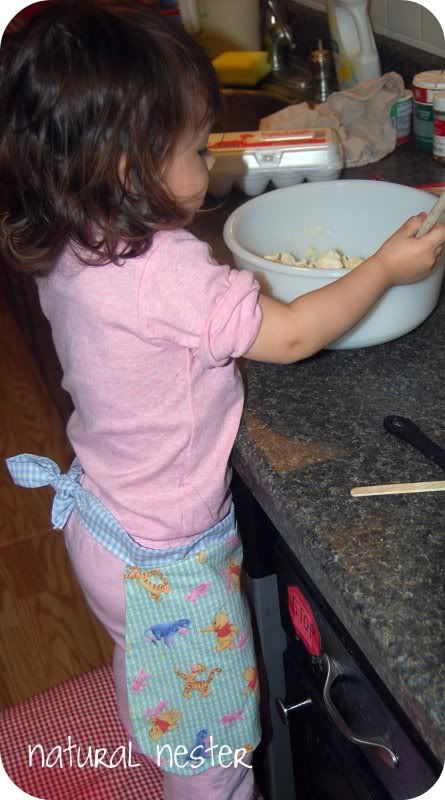 This week Miss A and I made some Christmas cookies to share with our favorite people. I had planned for us to do this at Family Baking Day (which I will share more about tomorrow), but decided to save it for an activity for just to the two of us and I'm so glad I did! We had so much fun together...my little gal LOVES to cook! And she insists on wearing an apron every time she's in the kitchen...I think she'll love the new apron that's wrapped up for her to open Christmas morning!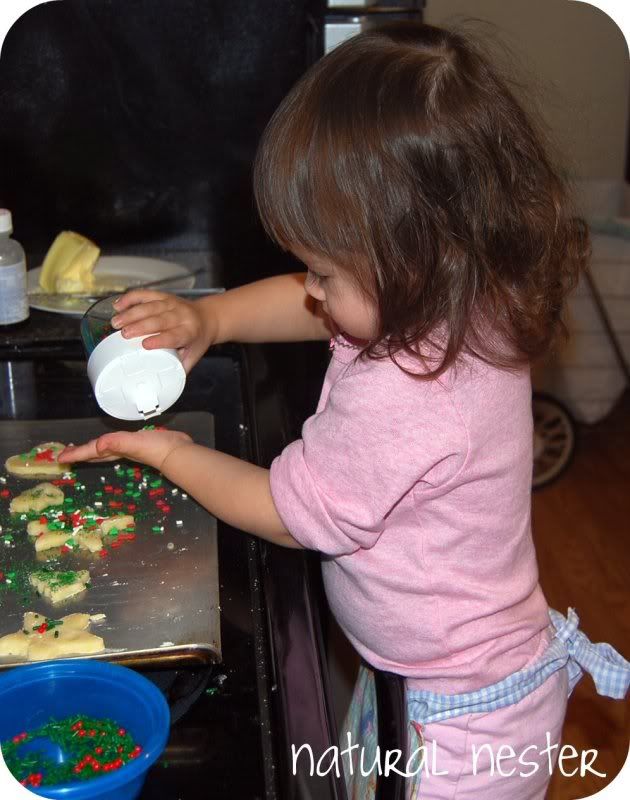 This turned out to be such an easy activity. I cheated and bought a sugar cookie mix packet (Betty Crocker, I think?) and some fun Christmas sprinkles. We mixed them up and Miss A selected her favorite cookie cutters: a heart, star, snowman and gingerbread man. Then she added all the sprinkles she wanted before baking.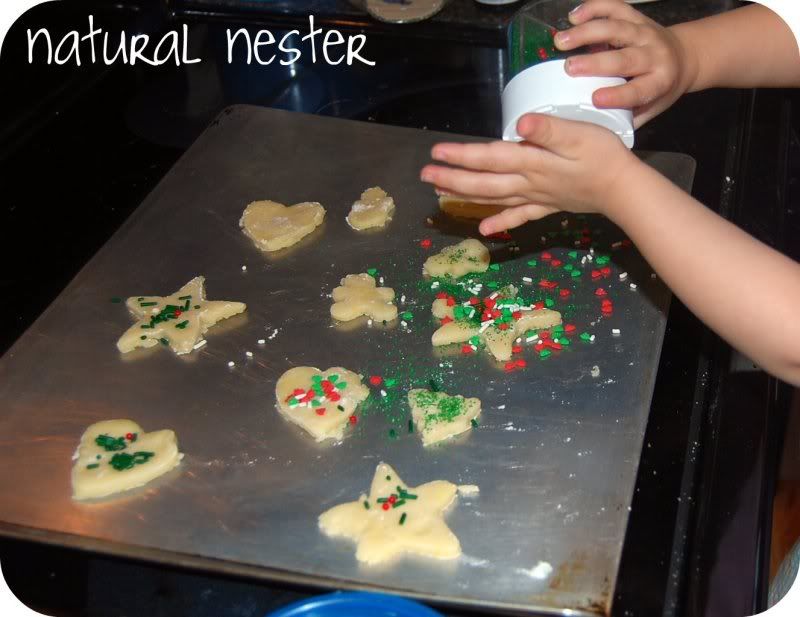 We made a lot more cookies than this (and I chilled the dough after this first pan so they'd be sturdier when we used the cutters), but I stopped taking pictures after Miss A discovered how delicious sprinkles are! But don't worry, we washed hands...a lot! :) Luckily, Gammy and PopPop don't mind that all those sprinkles had Miss A love added!