Miss A loves birds. When we go outside, she is constantly looking for them in the sky, in the trees, on the ground. She points out birds in photos, in books, in movies. I even came up with a little song about birds that we sing together. She loves birds!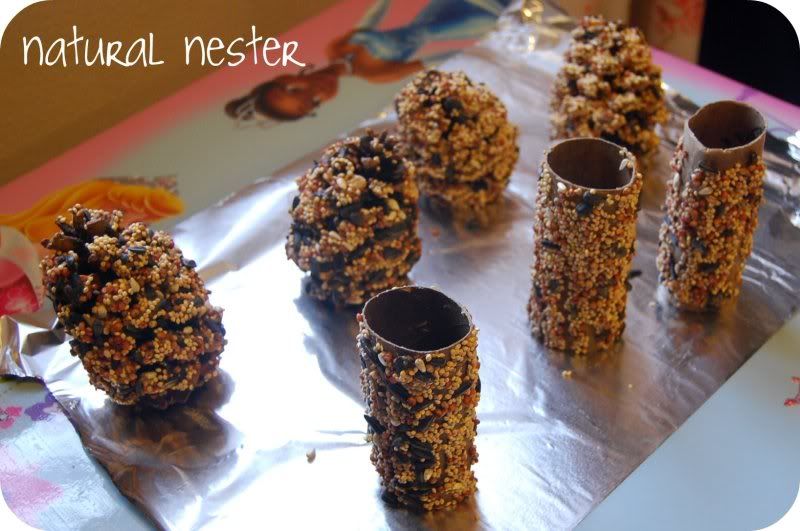 We smeared creamy peanut butter over pine cones and empty toilet tissue rolls, then applied a thick layer of wild birdseed. The toilet roll bird feeders can be hung with string through them (like the ones
here
; next time we might decorate ours too!) The pine cones will be either hung from the eves of our house or sat on something in front of the window so they're easy for Miss A to see. We only made 6 pine cones (2 are already outside) and 3 toilet roll feeders, but we'll do this periodically throughout the winter, to keep our birdies stocked with seed!
The whole process didn't take very long and we ended up with birdseed and peanut butter all over both of us! Was it worth it? Absolutely! She is so excited to put the feeders out and see if birds come to our house. Moral of the story: Mommies, don't be afraid of a little mess. It's worth it to see their joyful little faces!