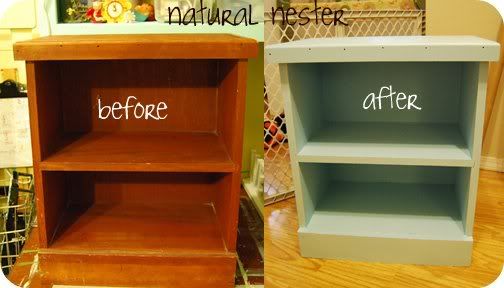 This week I've been working on a few different projects during nap time. Unfortunately, I still don't have anything completed! But I'm working on projects and should have something to show (other than food!) next week. Remember the $5 gallon of
Oops paint
I picked up a few weeks ago? Well, I started with this ugly little bookshelf and used my Oops paint to give it new life. It's still not done...it's going to be transformed into a play kitchen for Miss A!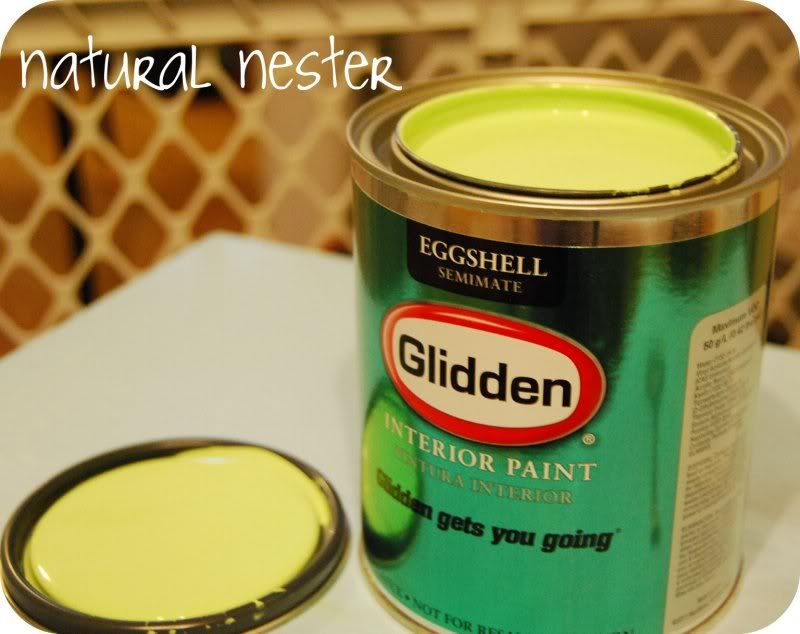 And I got a really nice surprise today when the FedEx guy dropped off a box with my name on it. My free sample quart of Glidden paint arrived! I wasn't expecting it until much later in the summer (the original email said 8-10 weeks), but it's here and I'm pumped to start using it on some fun projects. The color is Spring Green and it's waaaay more lime-y than I expected, but I think I can make it work. Fun flower pots anyone?
Hope you have an amazing weekend...I'll be working on projects, loving on my family and enjoying the sunshine!