The hallway of every man's life is paced with pictures...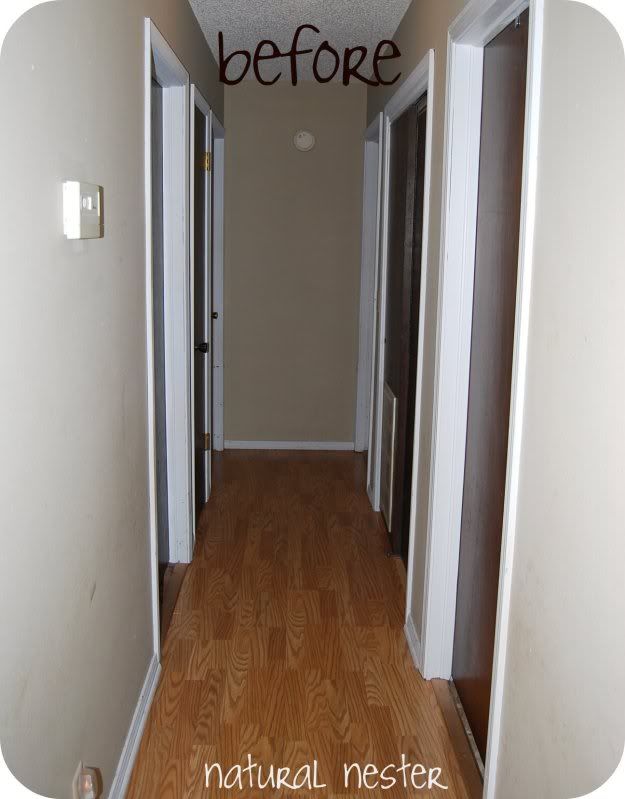 I love the gallery walls I see on other blogs, but let's face it...I am not patient enough to do it the way
she
does. Or should I say, the way she pays other people to do it? : ) So, when I saw
Natalie's way
, I was sold!
I painted and distressed all my frames. I also pulled a few other items from around the house (a metal star, trivet and plate with a vinyl butterfly). Some of my frames were more like shadow boxes, so I decided to take advantage and created some little pieces of artwork to intersperse. There are 4: a silk butterfly, an arrangement of vintage buttons, some sheet music with 3 little hearts (one for Sweet Hubby, Miss A and I) and a note that says "Love you forever!"
After laying everything out on the dining room table in some sort of order, I just started hanging things, one by one. It makes me happy every time I walk down what used to be the bland hallway. Next hallway project? Get those dark-stained hollow core doors painted white and replace the light fixture! (Our walls aren't yellow, they're more cafe-cream, but that's what the ugly light fixture does. Sorry!)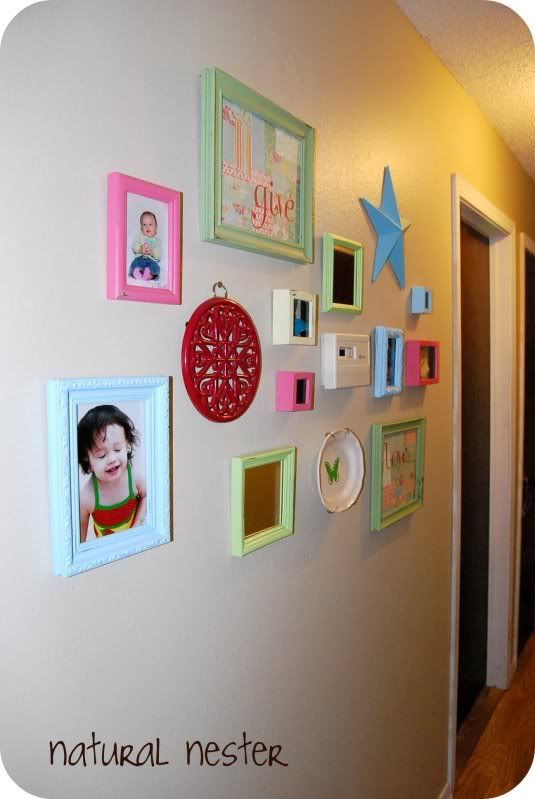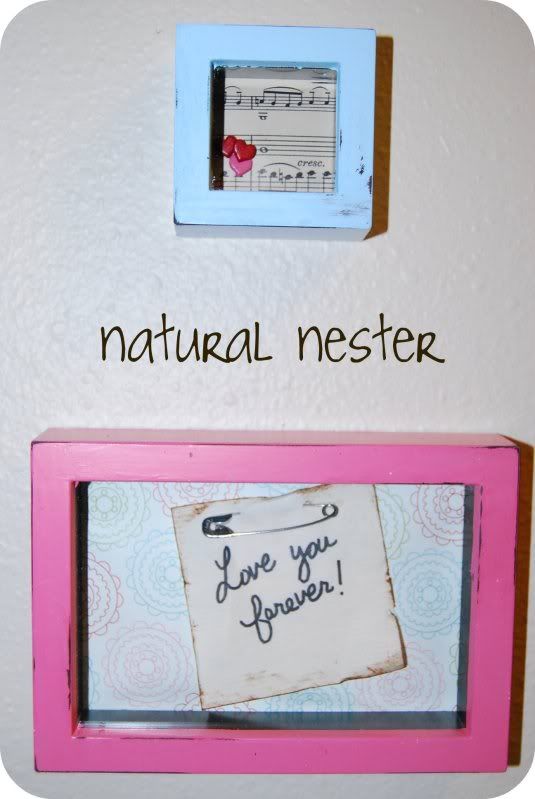 I'm linking up to some great parties!