Last Friday I roasted 4 small chickens and used it to make dinner and a few freezer meals. After removing the meat, I was left with a
huge
bowl of bones. Saturday I knew we'd be home all day, so I put all my ingredients into my huge stock pot and let it simmer for several hours (it was probably 7-8 hours) on low. I
very loosely
follow
this recipe
. At the end, I was left with beautiful bone broth...
so nourishing
!
There's no way that we'll use up all that broth in just a few days, so what's a girl to do? I measured it out into labeled freezer zipper bags, placed the bags on a cookie sheet and popped those puppies in the freezer. I put about 2 cups in each bag since a can of broth is 14.5 oz. I ended up with 12 bags, ready to go for future meals! Yahoo!!! Basically, that's
free
broth and nothing was wasted from those beautiful cage-free birds!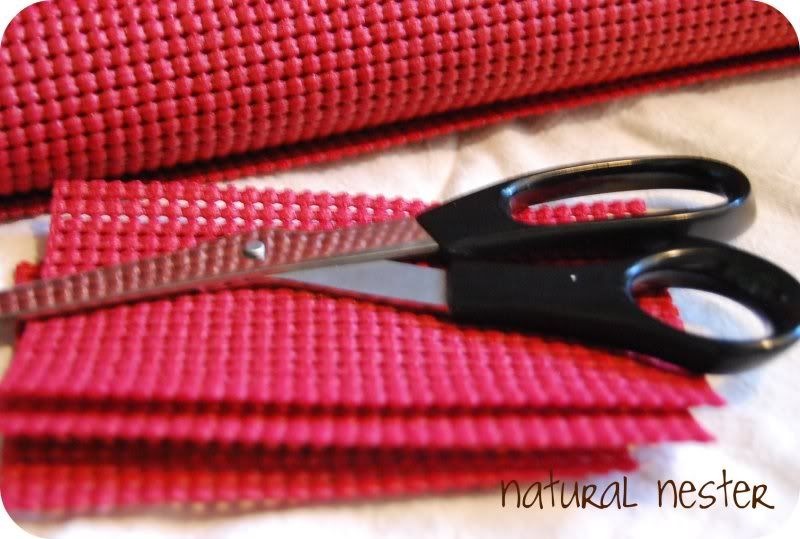 Now for my tip...if you've seen this elsewhere please don't tell me because I'm feeling like a genius! : ) When you're trying to freeze bags of liquid, they tend to slide all over. To solve the problem, I cut 3x6 inch pieces of nubby shelf liner and place between each bag while they freeze. When they're frozen solid, I just remove the liner for use with my next freezer cooking adventure.
Tell me...are you doing any freezer cooking to save time and money?