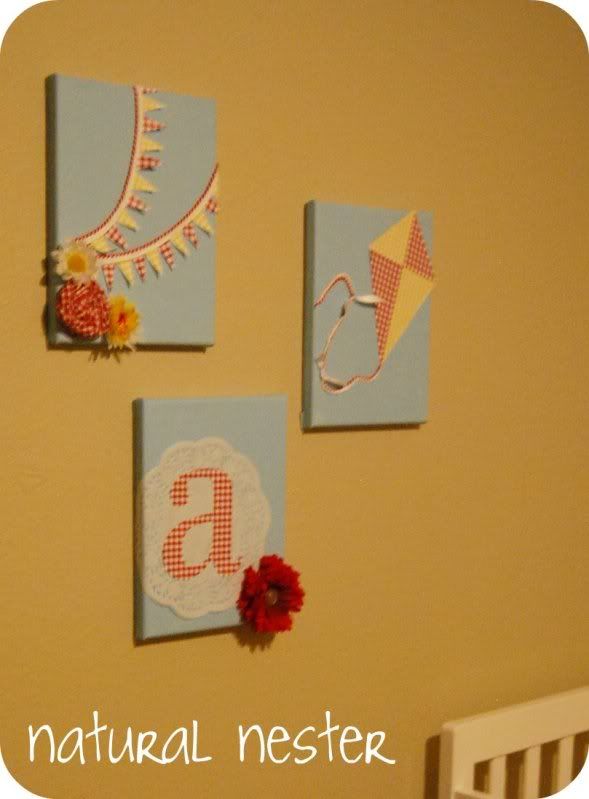 I've been working on Miss A's new room and wanted to share one of the many details going into her special space. Since I'm on a major stash-busting mission, I sorted through all my supplies and this project ended up costing me $0!!! I am in total
loooove
with the end result!
I used 3 primed canvases that I bought months ago for I can't even remember what. After painting them with some of the Oops paint I got at Lowes (only $5 for a gallon!) I started laying out the designs. I knew for sure I wanted to use some of my favorite things: pennants, monograms and kites! The monogram I cut using my Silhouette, but the other stuff I just did by hand.
Sorry for that first picture being so dark...this is a photo of the pieces hanging in her room and it's very dark in there. Below are the pieces individually, propped up on a bar stool in front of a window so you can see better! Professional photog I am
not.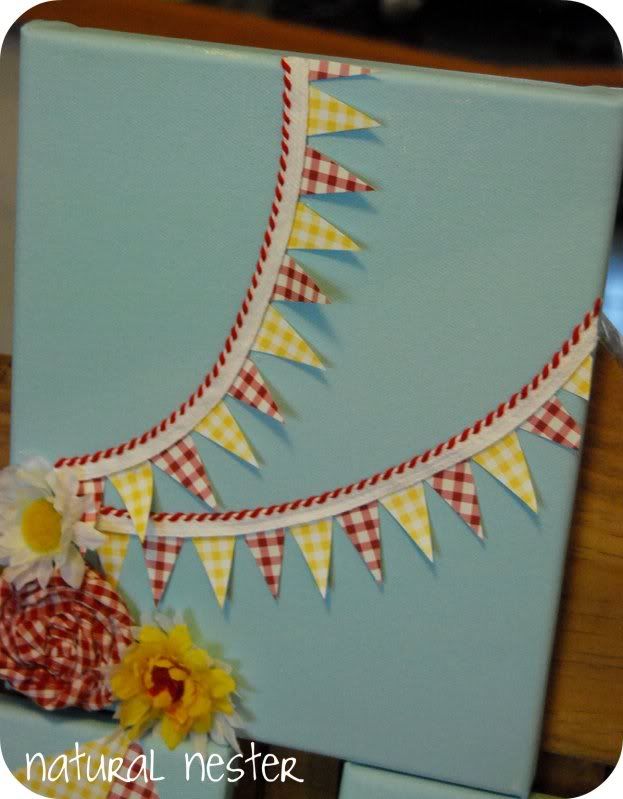 Thinking about adding some sort of 3-D
clouds to this one...what do you think?

I'm linking up this week to some fabulous parties. Check 'em out!
Get Your Craft On
at Today's Creative Blog
(for some reason, the cute little button she has isn't working.)