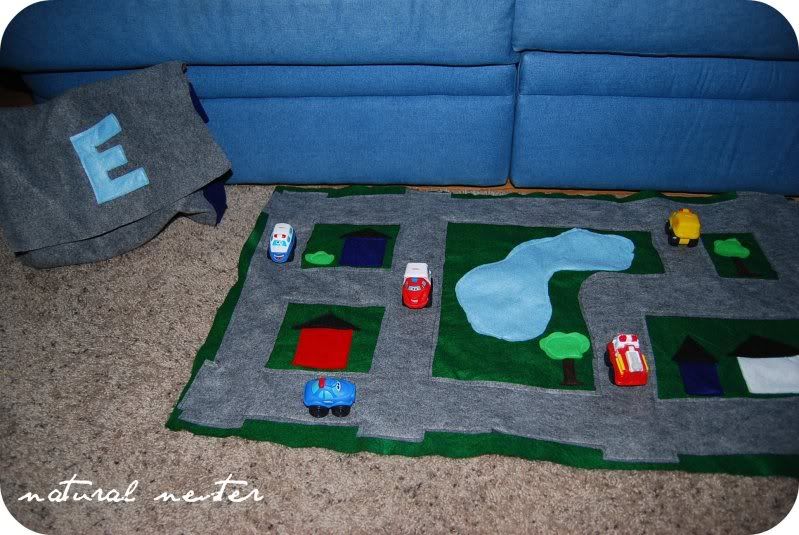 Our dear friends have a son that also turned one-year old this week...in fact, his sweet Momma delivered just three days prior to me. We were blessed to go through over half of our pregnancies together and helped us form a great bond. That said, this family is very special to us. I wanted to give their handsome boy something made with love, just for him, so I scoured the 'net and inspiration struck. I made that little guy his very own Travel Playmat. It's made from felt (including a few scraps from
Miss A's playhouse
). The mat measures approximately 18"x30" (forgot to take final measurements.)


We also picked up a set of the cutest little cars (
Tonka Chuck and Friends Rescue Fleet
; we got our set at Target). The mat and cars fit in their very own bag, featuring Little Man's initial. I love the way everything came out and apparently so does Miss A...I think I'll be making another one in the very near future!
Happy Birthday Little Man!! We love you!
I'm linking up again this week! Visit these sites for great crafty inspiration!