If you're visiting from these Linky Parties, thank you for stopping by!! I hope you'll enjoy your visit!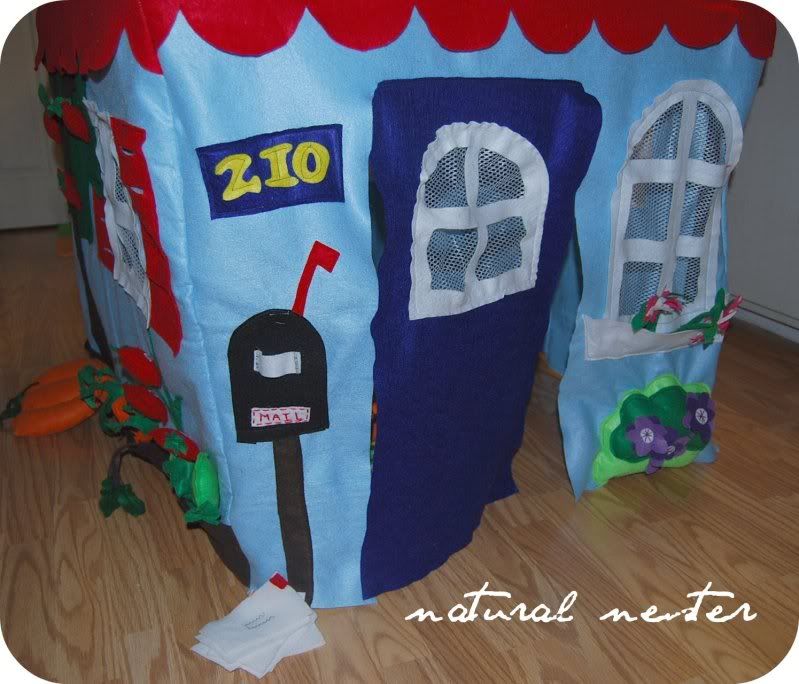 So, I've been hinting about Miss A's birthday present for a week or two. But the day has finally come for the big reveal! I was so excited to finish it that I
almost
wanted to wake her up to show her. But I didn't. Because I'm not
insane
. At least not that night, I wasn't.
While I was pregnant, I started seeing things like
this
float around Blogland: Felt food. The wheels in my head started turning. While Peanut was still growing inside of me, I was plotting, dreaming of a little girl with a play kitchen. Then, I saw this
felt playhouse
and Oh. My. Goodness. Have you ever seen anything SO adorable?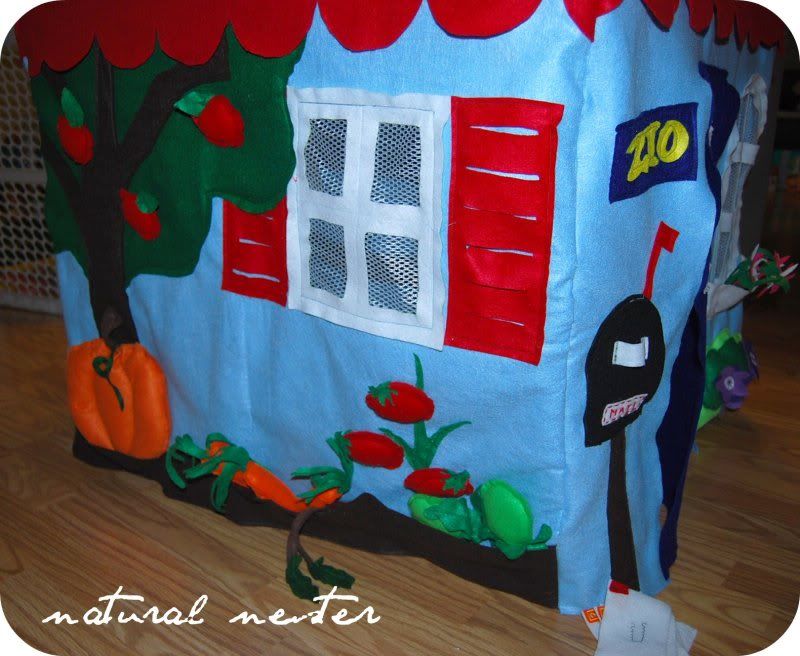 Fast forward to present: Miss A is turning
one-year old
this week (sob!) and I wanted to make a playhouse for her birthday. So, a few weeks ago I hit Hobby Lobby with 40% off coupons in hand. I think the fabric lady might have blacked out for a moment when she saw me coming with every color of felt in my cart, needing to be cut. Then, when I only wanted a 1/4 yard of this, 1/2 a yard of that...well, I think she may hate me. And as careful about measuring and planning as I was, I still have tons of felt left!
(Some of that extra felt is being made into another birthday present, but you'll have to wait until next week to see that!)
The whole thing slips over a card table (donated by our sweet Cousin Metha!) so it can all fold up and slide away when not in use. The front features a mailbox and flowering bush (with repositionable flowers!) The garden has a spot for "planting" carrots, tomatoes, a pumpkin, a beet and heads of lettuce. The back has a clothesline with a laundry basket for holding the clothespins and laundry, as well as a chicken coop. And the other side has a flower pot (with removable flowers), a watering can and a birdhouse. Every side has a window cut out, then lined with laundry sack mesh so that there's plenty of ventilation inside.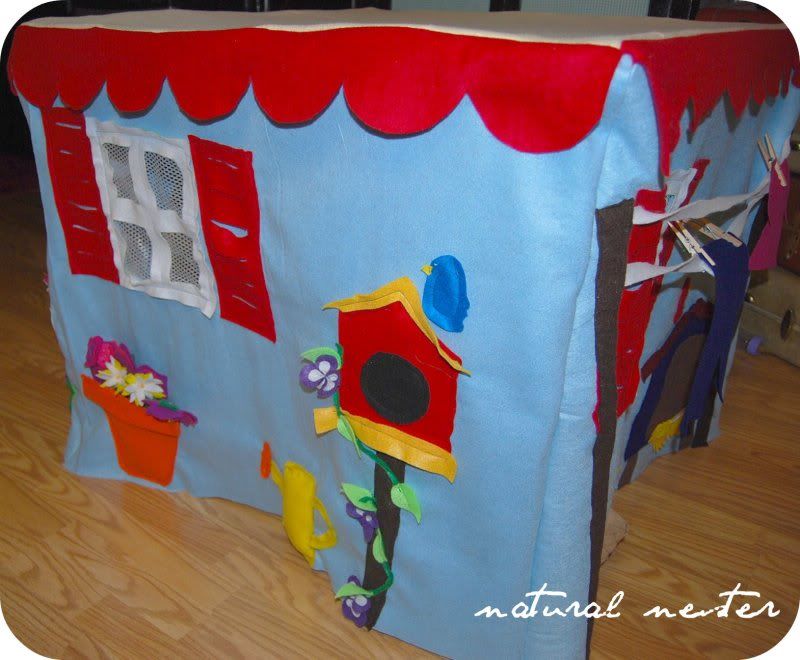 I was worried that Miss A would be scared to go inside, but she loves it!! (No, I couldn't wait...I gave it to her before her birthday...she'll never know!) In fact, she has us wondering if hoarding is genetic because she's already started dragging her toys and diaper bag inside! The whole project only cost about $35 in materials and as we say here in Oklahoma, "You can't beat that with a stick!"