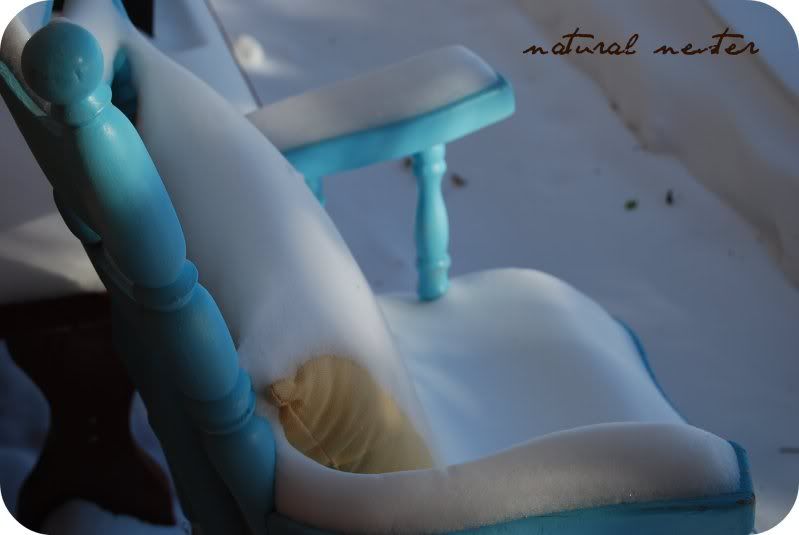 Like much of the country (and all of our state) we are having a few snow days! In Oklahoma we don't get a lot of snow so when we do, it's generally a time of mass panic. We stocked up on groceries the week before and did a bit more shopping on Sunday, so when this hit Monday night, we were prepped for a few days at home. It's been so nice to stay in, warm and cozy, spending the time, cooking, baking, sewing, napping. I love a good snow day!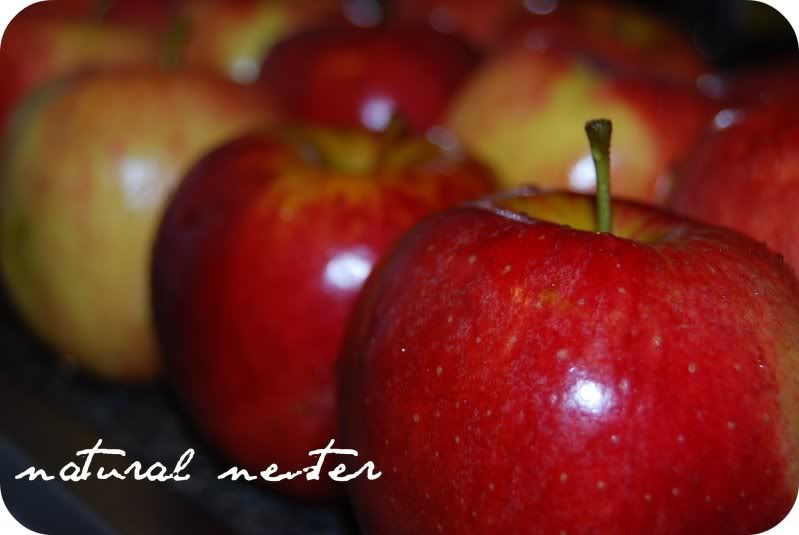 Yesterday I made another huge batch of
applesauce
; a pot of baked potato soup for lunch, a crockpot full of chili for dinner and banana nut muffins for snacks. I tried whole wheat flour in the muffins and let's just say they could probably used to kill somebody...they're like rocks.
The windchill here has been in the single digits (or even below zero!) so it's way too cold to take Miss A out to experience her first snow. No problem...we just brought the snow to her! I scooped a bunch of snow into a plastic bowl and brought it in her for her to play with. She wasn't sure what to think of that cold stuff....she played with it a bit, licked her fingers a lot, then got bored. By the way, did you notice her onesie? It says "Crazy for Snow." How cute is that?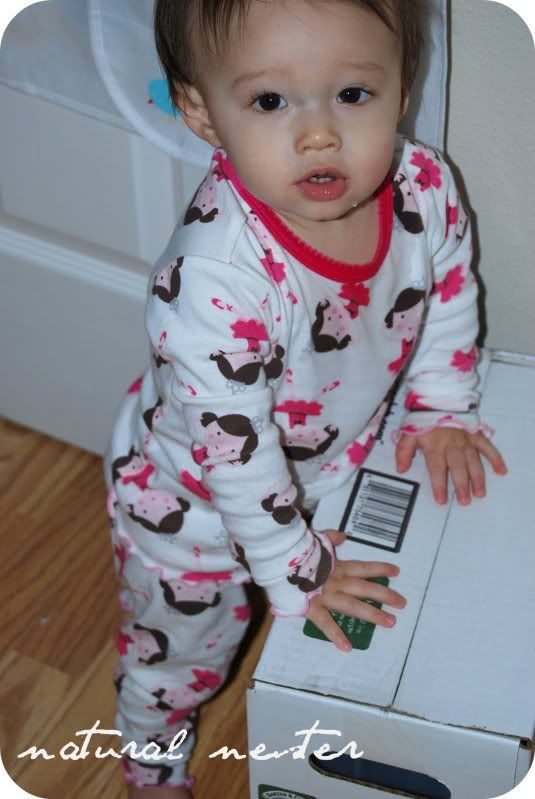 Miss A has a birthday coming up on February 10. We went Sunday to birthday shop for her. We don't want her to be overwhelmed at her party, so her Daddy and I went ahead and gave her the presents we got for her this week. Here she is, sporting her new pajamas. She's in a weird place, between sizes, so everything is too big or too small. These are too big, but oh so cute! Given that we're home for a few days though, I've had plenty of time to work on her big gift that I'm making. I'm hoping to have it completely finished by the weekend so I can share it with you. I'm so happy with the way it's turning out!
Wherever you are and whatever you're doing, I hope you're staying warm and toasty! Now if you'll excuse me, I think I hear Sweet Hubby begging for some homemade cookies.