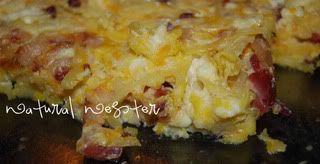 This has been on our table the last two Christmas mornings and promises to make a return appearance in 2011. It's delicious, easy and filling...perfect for Christmas brunch!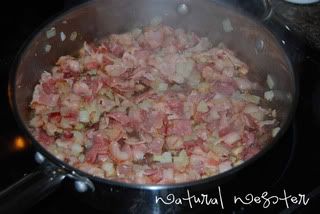 1 lb. sliced bacon, diced
1 medium sweet onion, chopped
6 eggs, lightly beaten
4 cups frozen shredded hash brown potatoes, thawed
2 cups shredded Cheddar cheese
1-1/2 cups small curd cottage cheese
1-1/4 cups shredded Swiss cheese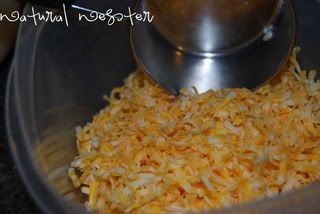 In a large skillet, cook bacon and onion until bacon is crisp; drain well. In a large bowl, combine the eggs, cheeses and hash brown potatoes. Stir in bacon mixture. Transfer to a greased 13x9x2 inch baking dish. Bake, uncovered, at 350 degrees for 35-40 minutes or until set and bubbling. Let stand for 10 minutes before cutting.