Oh, my. I'll spare you the details, but I was sick in bed from Tuesday through Sunday of last week. The minute I started feeling better, it started raining, so outside is a muddy mess. Anyway, my kids have been going crazy so when I saw that they were pretending to camp, I grabbed some supplies and got to work!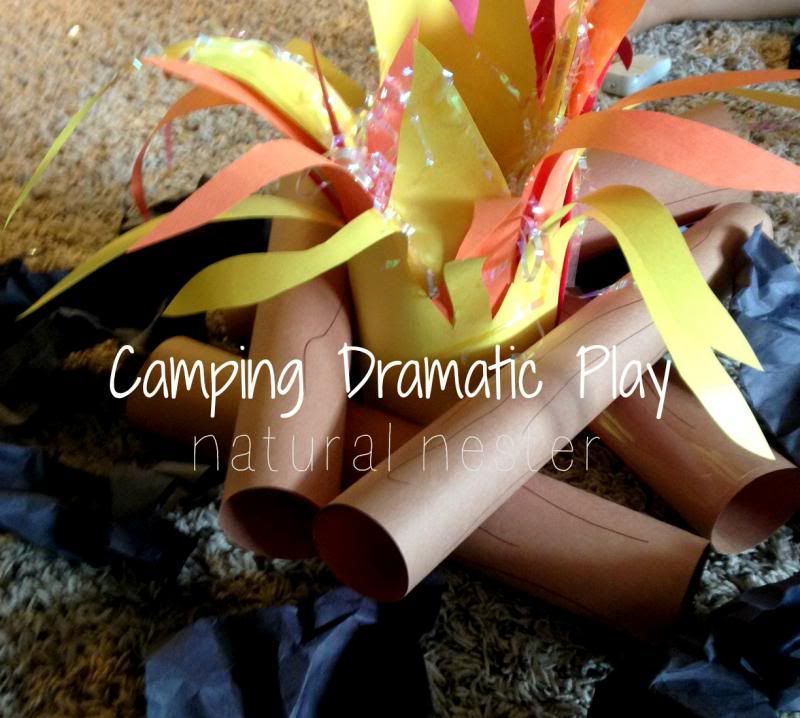 Supplies:
Construction paper OR Tissue paper (would be less work!)
Tin can
Tape
Hot glue gun
Scissors
Optional: Iridescent gift filler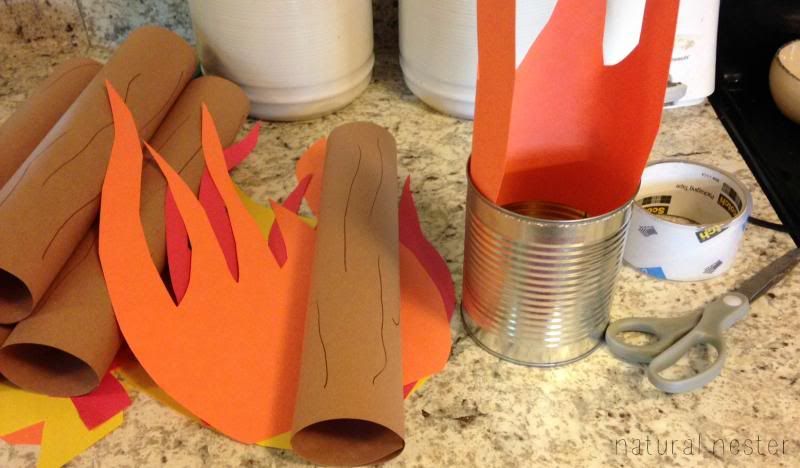 I cut flame shapes from the paper and hot glued them to a can (so they'd stand up.) I rolled the brown paper into logs using tape to hold them shut and then hot glued it all together. The girls crumpled up black paper "rocks", I added some iridescent gift filler (for sparkle) and we had a campfire! The entire process took less than 10 minutes.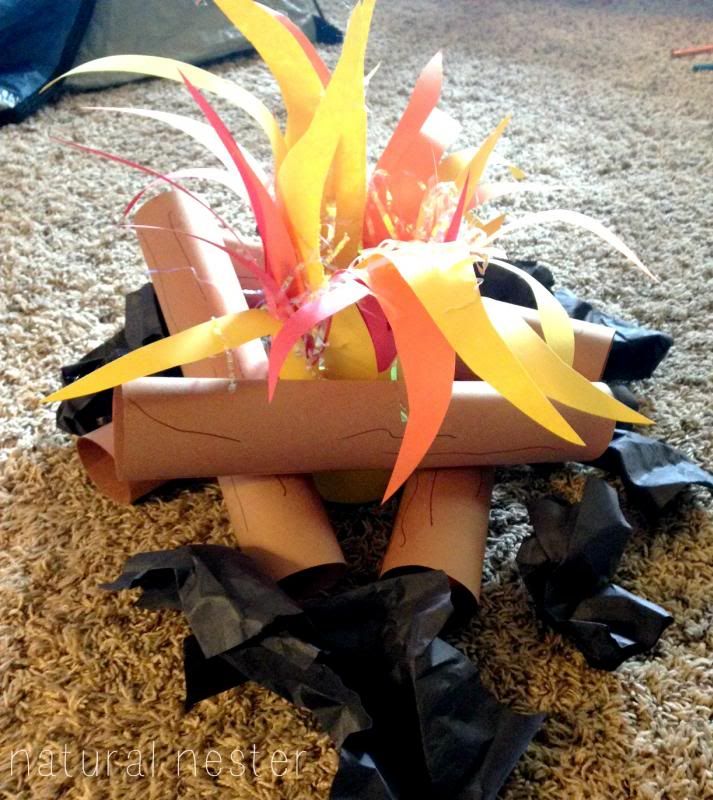 Miss A quickly reminded me that you always roast marshmallows over a campfire. I went outside and grabbed a couple of sticks and glued cotton balls to them. Marshmallows? Done.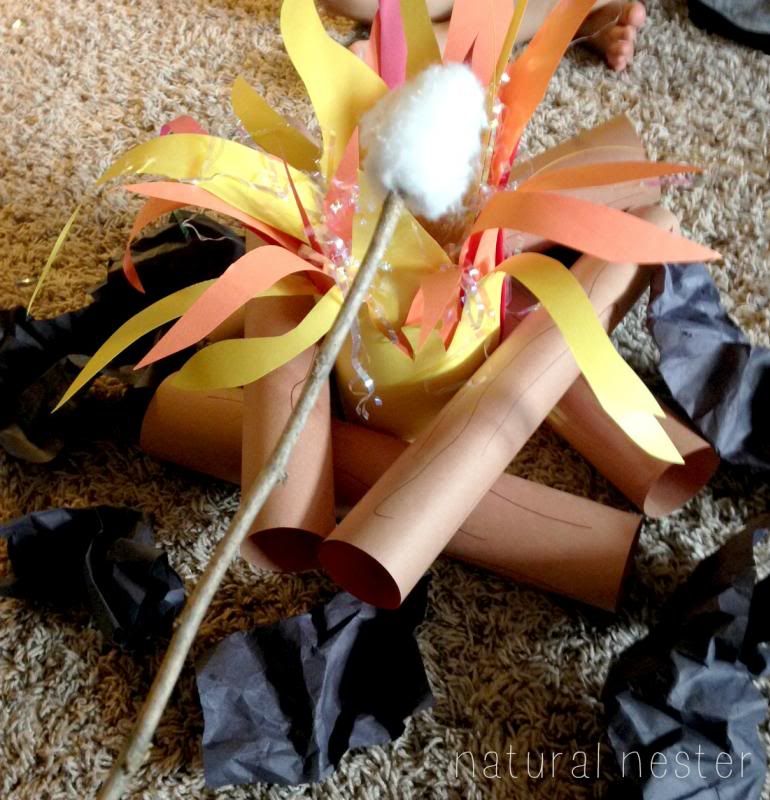 Like most kids, my daughters love to play in tents. Luckily, they have awesome Aunts and Uncles! For their birthdays (2 years running!) they've received tents. The one on the right is a simple wood frame and comes apart for easy storage. We love this tent! The one on the left is a "real" camping tent for 2. We love this one for sleepovers and movie nights. Both tents set up in our living room easily (with room for nothing else!)
The girls are having so much fun with this and will be even more excited when I tell them we're having a picnic lunch in the living room! Shhh...don't tell! It's a surprise! :)