Just in time for your long weekend, I'm sharing a recipe for yummy pancake topping! This came about when I was trying to think of something that Miss A could eat atop her pancakes. I don't want her to have the super-fake waffle syrup (which isn't actually syrup, but just different forms of highly processed sugars). I know I'm not the inventor of strawberry pancake topping, but I read several recipes and they all had white sugar, so I did my own version. This recipe is really "to taste" so I can't give exact measurements...just use what you have and keep tasting throughout!
Strawberry Pancake Topping
What you need:
Fresh or Frozen Strawberries
1/2-1 tsp. Honey
1/4-1/2 tsp. Vanilla extract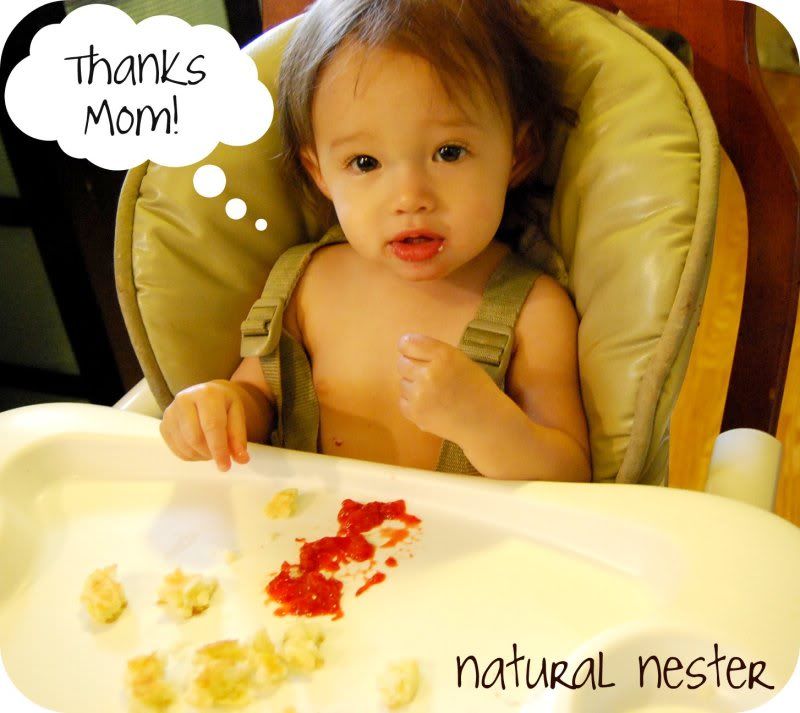 If frozen, defrost strawberries, either on the stovetop or in the microwave. Cut into small pieces and place in a saucepan over low to medium heat. Heat until bubbling and smash berries with a potato masher (a slotted spoon works too!) Remove from heat and stir in honey to taste. (The amount depends on how sweet your strawberries are and how many you used. I used about 1 cup of berries and 1/2 tsp. honey for 2 of us and have leftovers.) Add 1/4-1/2 tsp. of vanilla and stir. Serve over hot, buttered pancakes.
Try not to eat it all
before your kids come to the table for breakfast! : )
Miss A really enjoyed this and ate nearly a whole pancake which is quite an accomplishment for my dainty little gal! This is going to be a go-to "recipe" for us from now on! I'm going to try it with some of the other fruits I have in my freezer as well...blueberries, peaches, etc.
I'm linking up again this week!