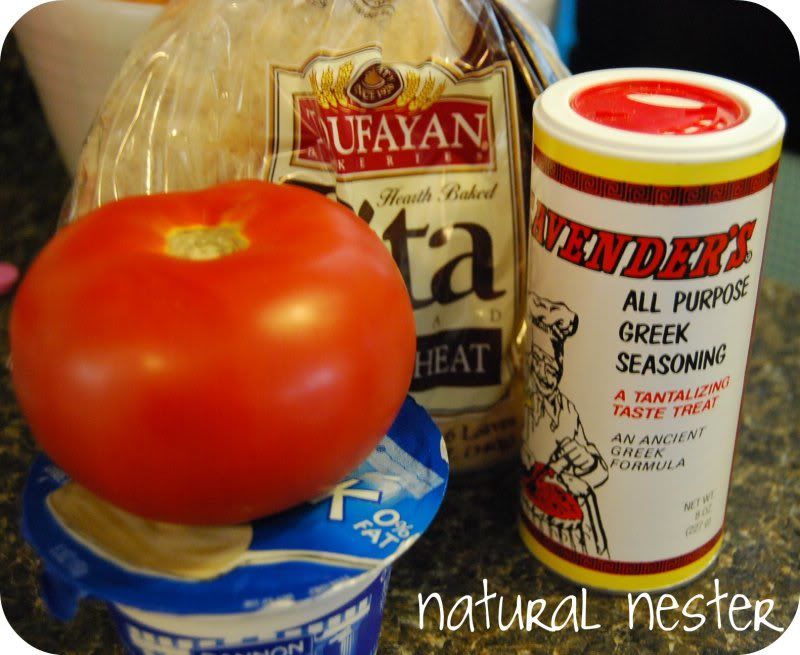 I don't remember where this recipe came from (one of my Mom's cookbooks probably). It's really easy to adjust the amounts of ingredients to suit your family. For our family (just Sweet Hubby and I...Miss A doesn't like the chicken very much), I used 2 chicken breasts and had some leftover. You can use as many as you need to feed your crew! You can also add finely minced onion to the yogurt mixture, if you like...I don't like raw onions, so I leave it out. And don't forget the feta...it's the perfect addition!
Boneless skinless chicken breasts
Greek seasoning
Butter
1 small carton (6-8 oz.) plain yogurt
1 cucumber, finely chopped
1/4 tsp. dill weed
1 tsp. lemon juice
Pita pockets
Tomato, thinly sliced
Lettuce or spinach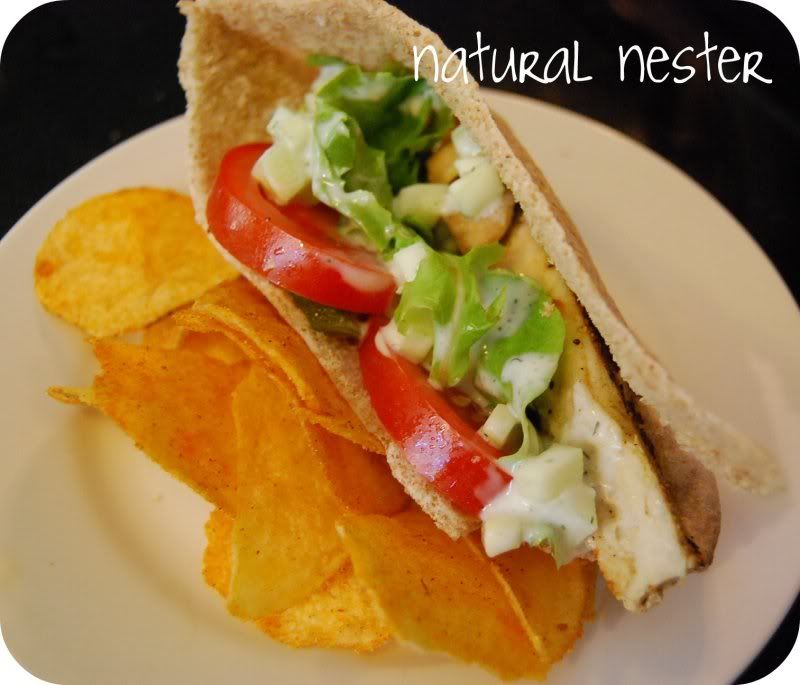 Feta cheese
Cut chicken breasts into thin strips and generously sprinkle with Greek seasoning. Melt butter in a skillet and add chicken. Go change the Worst. Diaper. Ever; run back to the kitchen and boil your hands in hand sanitizer. Cook chicken until juices run clear and meat is lightly browned. Meanwhile, combine yogurt, cucumber, dill and lemon juice. To assemble, place a few strips of cooked chicken, yogurt mixture, sliced tomato, lettuce and feta cheese in a pita pocket. Serve alongside potato chips that you forgot to serve to guests at your BBQ yesterday. ; )
Buon appetito!
Linking up: