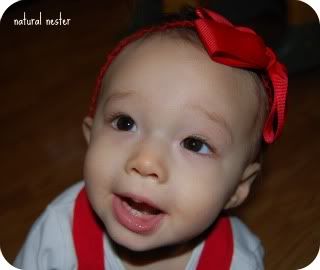 Hello. My name is April and I am a Miss A addict.
It has been 10 minutes since my last hug and kiss (and only because she's down for a nap!)
P.S. That bow was on her head for precisely 5 seconds after I snapped this picture. My girl does not appreciate such things.