From November 6 until Thanksgiving, I'll be posting everyday, talking about someone or something I'm grateful for. I invite you to participate along with me. If you have a blog and will be participating, send me the link and I'll link back here. If you don't have a blog and there is a blessing you want to talk about, email me and I'll post it along with my daily blessing. I can even post it anonymously, if you'd prefer. There's something very powerful about focusing on what's

right

in our lives, and I intend to live this way, walking on the path of gratitude.
Today I am so grateful for the beauty that surrounds me. I find such pleasure in the simplest things. Sweet Hubby swears that if I go to a store and pick out something I like, I will automatically choose the most expensive thing, even
without
looking at any price tags. I guess it's that "champagne and caviar taste on a beer and peanuts budget" issue. But the truth is, it doesn't take much to bring a smile to my face. I am so enthralled with beauty and I'm so grateful that I have eyes to see it.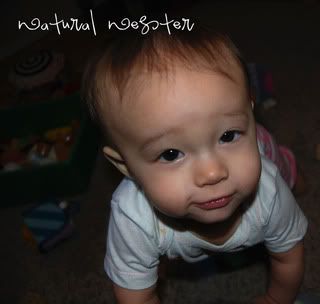 What if I could never see my beautiful daughter's face? What if I never got to witness the last blooms before winter on that gorgeous coral rose in our backyard? What if I didn't get to watch, day by day, as the leaves on our neighbor's trees transform from green to brilliant reds and oranges? But I
do
get to see those things and more, so today I'm focusing all my energy on being there, witnessing the beauty
as it unfolds
around me. It's not enough to take photos and look back at them later, try to relive the moments at a later date...I want to be fully engaged in those moments,
as they're happening
. I don't want to miss a thing.