I've been organizing my art space this week and needed a place to drop spools of ribbon and pieces of trim. I usually only use little bits of them in projects and end up with short pieces that I want to save for future projects. I found this old can (I think it held Christmas popcorn?), some scrapbook paper and a scrap of burlap ribbon.
My ribbon scraps...not organized, but at least they're in one place now!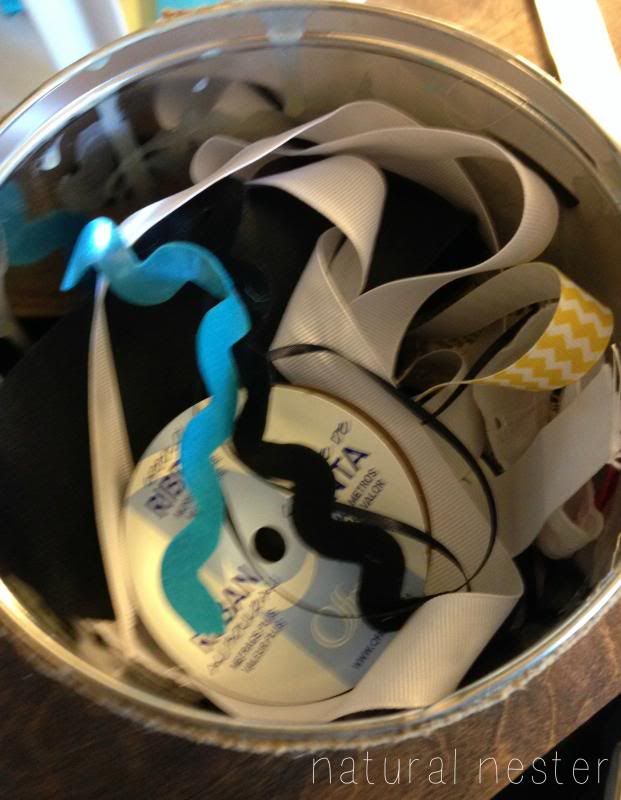 And the finished can, up on one of my storage shelves! For a 2-minute project, this makes my life easier by keeping all those scraps contained!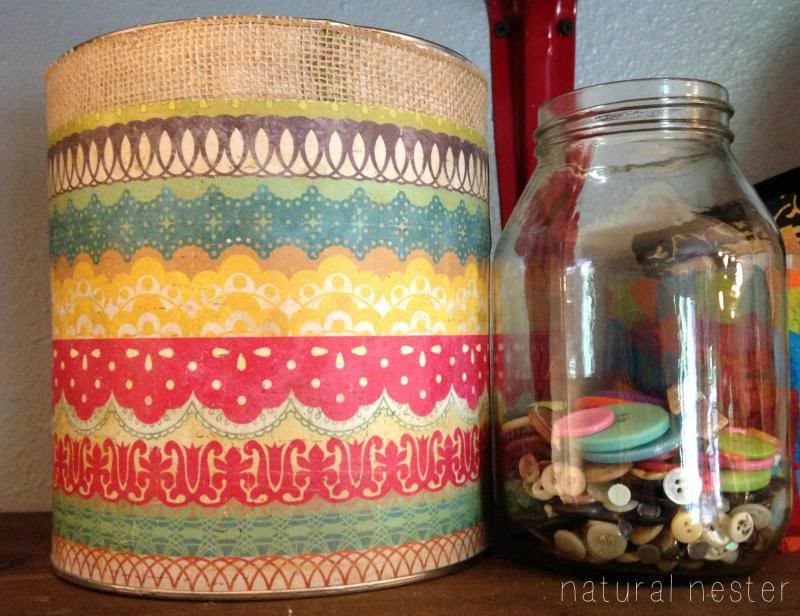 I'm always on the lookout for cheap, quick and easy storage tips! Do you have any to share?